First Word Asia: Let's Talk About the China Equity Selloff
Bloomberg News
Jan. 5, 2016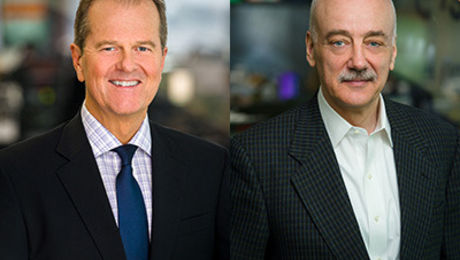 Chinese policy makers have stepped in to calm nervous markets. First, China's central bank conducted the biggest reverse-repurchase operations since September. This added about $20 billion worth of funds to the financial system. The effect of this was to lower borrowing costs by providing additional liquidity. Second, the securities regulator, the CSRC, said the circuit breakers, employed Monday, play an important role in stabilizing the market, and the government will work to improve the system. The end result of the two moves was a smoothing out of volatility.
Bloomberg's Doug Krizner and Bryan Curtis asked Bill Stone, Chief Investment Strategist, PNC Bank National Association how he would label Monday's equity sell-off.  
First Word Asia on Bloomberg Radio: Breaking economic, business and market news as it happens around the globe, with a special focus on Asia.
Listen to it live daily here from 7 am to 11 am HK.
←Listen to previous clip          Listen to next clip→
Before it's here, it's on the Bloomberg Terminal.
LEARN MORE