Saudi Arabia Severs Air Links With Iran as Tensions Mount
by
Attacks on diplomatic outposts prompt aviation authority move

Iranian pilgrims can still reach country using foreign flights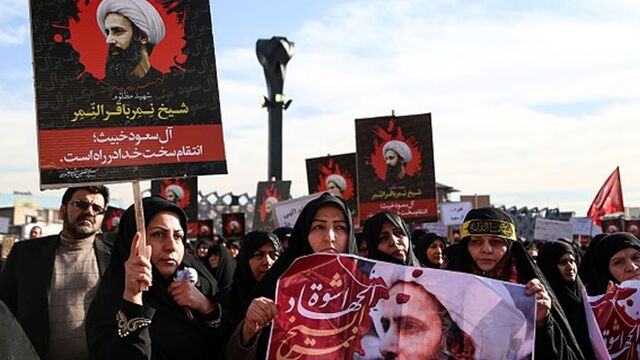 Saudi Arabia severed direct airline links with Iran as the biggest meltdown in relations between the rival Muslim powers since the 1980s begins to impact travel.
The General Authority of Civil Aviation said in a statement Tuesday that it was suspending flights after protesters set fire to the Saudi embassy in the Iranian capital Tehran, as well as a consulate in the northeastern city of Mashhad, acts it called "flagrant aggression."
The attacks on the diplomatic outposts follow Saudi Arabia's execution of Nimr al-Nimr, an outspoken critic of the Sunni Muslim-dominated state's treatment of its Shiite minority, who look to Iran for spiritual leadership. The cleric was among 47 men put to death Saturday after terrorism-related convictions.
The GACA didn't specify how many services would be affected by the flight ban. State-owned carrier Saudi Arabian Airlines -- known as Saudia -- shows only one direct route to Iran on its website, linking Dammam with Mashhad. Iran Air's website suggests it operates on the same route.
Iranian pilgrims to Saudi Arabia, who comprise the vast majority of travelers between the nations and who often use charter services, will be allowed in if they book with an airline from a third country, the GACA said.
Leading Middle Eastern carriers including Emirates and Etihad Airways provide links with Iran via their hubs in the Persian Gulf.
Before it's here, it's on the Bloomberg Terminal.
LEARN MORE