Qualcomm Wins Audi as Customer for Chip in 2017 Model Cars
by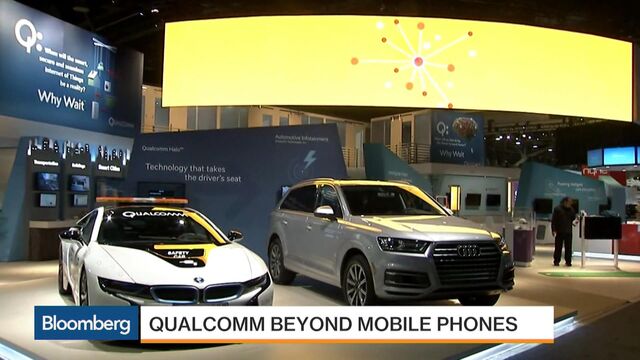 Qualcomm Inc. Chief Executive Officer Steve Mollenkopf showed off a new processor for automotive systems and said Volkswagen AG's Audi unit will use the chipmaker's current product in 2017 model vehicles.
"The car is being reinvented based on being connected," Mollenkopf said Tuesday at the International Consumer Electronics Show in Las Vegas. "It's changing the way cars are used, sold, serviced and it's just the beginning."

Audi will use Qualcomm's 602 chip in its 2017 models, Mollenkopf said. The company also announced a new 820A processor for vehicles. The chips power infotainment and communications in cars.
New products and customers are vital as Qualcomm tries to broaden its reach beyond mobile phones, the market that provides it with the majority of its income. The San Diego-based chipmaker is facing increasing competition in processors for mobile phones and has lost market share over the last year.
Qualcomm's stock dropped 33 percent in 2015, its worst annual performance since the technology bubble burst in 2001.
Before it's here, it's on the Bloomberg Terminal.
LEARN MORE