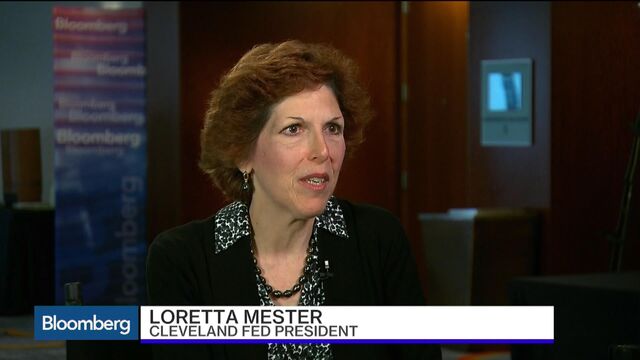 For months, Federal Reserve officials have pledged that this rate hiking cycle will be gradual and data-dependent. After they finally lifted rates for the first time in almost a decade last month, market participants and economists have focused on just what that means. 
This week, two policy makers have given us a few additional clues about the pace of tightening while speaking at the American Economic Association's annual meeting in San Francisco. Here's what we learned.
1. Gradual doesn't mean lock-step
Based on comments from Chair Janet Yellen and others, we've known that the Fed is trying to avoid a predictable pattern of rate increases in this cycle. San Francisco Fed President John Williams shared more details on Monday. Williams said on CNBC that he expects three to five increases this year, provided the economy grows as he expects. He fleshed that thought out during a discussion with reporters later in the day. 
"I don't see the need to have rate moves at press conferences in the future," Williams said, explaining that he isn't thinking of increases as an every-other-meeting occurrence. Despite his misgivings about locking the Fed into a predictable pattern of rate moves, Williams said four increases — the median of Fed officials' projections prepared for the December meeting — is a reasonable estimate.
The policy-setting Federal Open Market Committee meets eight times a year and holds a press conference at every other gathering. Yellen has repeatedly said that every FOMC meeting is "live" for a rate decision.

2. Data-dependent isn't knee-jerk
The Fed is going to react to incoming economic data, but Cleveland Fed President Loretta Mester, who votes on policy this year, stressed that it's the medium-term outlook, not near-term fluctuations, that will really matter. 
Data-dependency is "shorthand for this more comprehensive process of parsing economic and financial information to determine current economic conditions, and then assessing what that information implies about the economic outlook and the risks around that outlook," Mester said on Sunday.
3. All eyes are on inflation
The Fed is looking for signs that it's meeting its dual mandate of stable inflation and maximum employment as it charts the course for rate increases. Price pressures have remained below the Fed's 2 percent goal since 2012, and Williams made it clear while talking to reporters that they'll be his focus this year. 
"The big question mark in 2016 to me is really on this inflation front," Williams said Monday, noting that questions about labor market slack probably would be resolved as the job situation continues to improve. If "global growth slows, and global inflation falls, and that pushes the dollar up,  that's clearly a scenario that would cause us to take longer to get to our inflation goal, and I think would call for a little bit more accommodation." 

4. Stock market volatility won't alter the course
Fed officials made it clear that a start-of-year dip in the stock markets isn't enough to shake their confidence in the U.S. economy and thus their outlook for policy. 
"Underlying fundamentals of the U.S. economy remain very sound," Mester said Monday in an interview on Bloomberg Television. "There's going to be volatility in the markets — that's kind of the nature of financial markets."
Before it's here, it's on the Bloomberg Terminal.
LEARN MORE