Citi Has Cut U.S. Stocks to Underweight
If you've been looking only in the U.S. for investments, you might want to think afresh.
by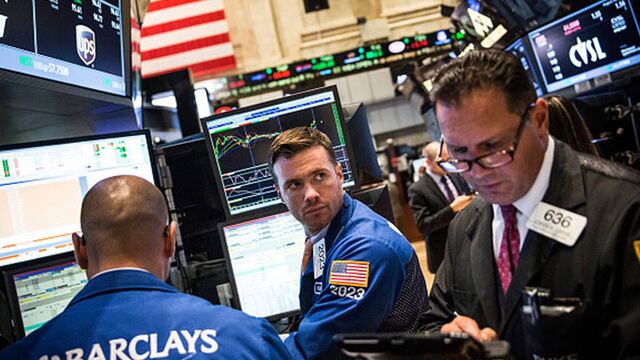 While Citigroup isn't calling for a definitive end to the U.S. bull market, it is telling clients that better opportunities can be found elsewhere. 
In a note published on Monday, a team of Citi analysts led by equity strategist Robert Buckland pointed to the end of easing by the Federal Reserve as a key reason for the bank's downgrade of U.S. equities. 
"Regions: Favour QE Markets — Decent EPS momentum and continued central bank support mean that we prefer Europe ex UK and Japan equities. Fading EPS momentum and rising Fed funds mean that, after 6 consecutive years of outperformance, we cut the US to Underweight."
Here's a snapshot of the team's current thinking regarding stock market regions and sectors.

Citi isn't the only company to recently cut its outlook. On New Year's Eve, RBC Capital Markets lowered its target for the Standard & Poor's 500-stock index at the end of 2016 to 2,225, from 2,300. RBC was one of the first to release its 2016 prognostications, citing even lower oil prices and economic trends as reason for the cut.
"On November 20, we published our 2016 outlook with an S&P 500 price target of 2,300. Since that time, WTI has fallen by nearly 10 percent and bottom-up analyst estimates for 2016 have fallen by 1 percent," Jonathan Golub, RBS's chief U.S. market strategist, said in the note. "Further, economic trends have softened, with the November ISM at 48.6, well below the 53.7 average of the past 3 years."
With 2016 off to a rocky start in both the U.S. and abroad, you might well see other companies issue adjustments before the middle of the year. Right now, Canaccord Genuity Group has the highest S&P 500 index target, at 2,350, and Goldman Sachs, Bank of Montreal, and Stifel Nicolaus are all calling for the year to end flat, at about 2,100. 
Before it's here, it's on the Bloomberg Terminal.
LEARN MORE