Global Stocks Tumble to Worst Start Since 2000 on China Concerns
by and
Weakened yuan, rout in crude pummels equities around world

Dow Average drops more than 250 points, Treasuries rally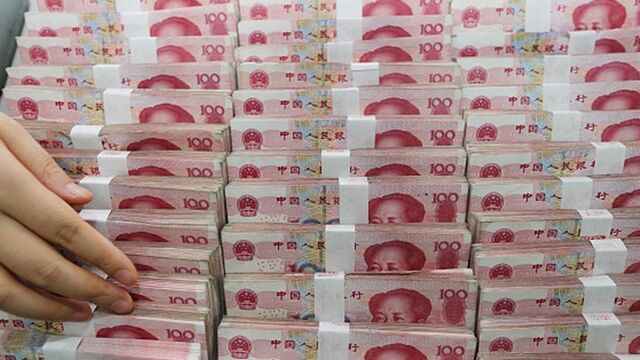 Global equities capped their worst start to a year since 2000, with the Dow Jones Industrial Average sliding more than 250 points, as China unexpectedly weakening its currency fueled fresh concern over the strength of the world economy. Bonds gained.
The MSCI All-Country World Index ended the first three days of 2016 down by 3.3 percent, as U.S. stocks fell to a three-month low and emerging-market shares dropped to their cheapest level since 2009. Brent crude plunged to its lowest point since 2004, while U.S. oil spiked below $34 a barrel as supplies at a hub rose to a record. The dollar pared gains after minutes of the Federal Reserve's last meeting were released. Treasuries jumped, with yields on 10-year notes dropping seven basis points to 2.17 percent.

"This is risk aversion right now," Benjamin Dunn, president of Alpha Theory Advisors, which works with hedge funds overseeing about $6 billion. "This is like a replay of the same things that moved the markets in August. We're perhaps getting confirmation that China is as bad as people think. We've lost the tailwinds from the Fed and investor enthusiasm and this adds to the mosaic of fear that's out there right now." 
China's growing tolerance for a weaker yuan signaled the government is struggling in its efforts to shore up economic growth and rekindled concern last seen in August, when U.S. stocks entered their first correction in four years amid anxiety the slowdown in China would hamper global growth. U.S. crude's plunge toward $34 a barrel heightened disinflation fears as investors assess the ability of central banks to meet policy goals. The World Bank cut its global growth forecasts for this year and next as markets closed.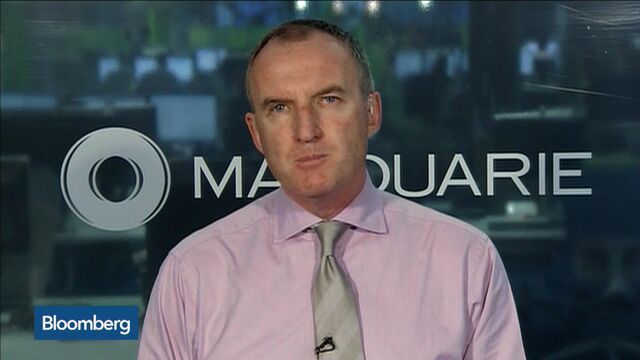 Stocks
The MSCI All-Country Index fell 1.2 percent as of 4:20 p.m. in New York, capping its worst start to a year over three days since 2000. The Standard & Poor's 500 Index dropped 1.3 percent to its lowest close since Oct. 6, while the Dow Jones Industrial Average declined 252 points, bringing its slide over the first three days of the year beyond 500 points, or 3 percent. That's the 30-stock index's worst start to a year since 2008.
"There are too many factors for a market this fragile to successfully contend with right now," Frank Cappelleri, executive director at Instinet LLC, said by phone. "The Fed minutes, whether or not they seemed hawkish or dovish, there's a general feeling of trepidation considering the price action we've seen this week. It's going to take more than just being oversold to come back."
The S&P 500 has fallen 2.6 percent in the first three days of the year. That approaches 2015's 2.7 percent slide that was the steepest since 2008. The index swung wildly last January before ending the month lower by 3.1 percent. The poor start to 2016 has left the benchmark index 6.4 percent below its all-time high set in May.
"I don't know we'll see a panic unless we see it extend for several more days," David Spika, global investment strategist for GuideStone Capital Management, said by phone. "We started the year with a low level of conviction. We've conditioned our clients for much higher levels of volatility -- to expect the market to go straight up is not very smart."
Currencies
The Bloomberg Dollar Spot Index reached the highest level in data going back 11 years, though the index pared its advance after the release of the Fed's latest minutes signaled that subsequent rate increases will depend on a strengthening economy.
The 10 voting members of the committee decided unanimously three weeks ago to raise the benchmark federal funds rate by a quarter percentage point, ending an era of near-zero rates dating back to December 2008. The decision was a "close call" for some policy makers who worried about too-low inflation and received assurances that their colleagues would closely monitor its progress.
The yen appreciated 0.5 percent to 118.48 per U.S. dollar and reached 118.25, the strongest level since Oct. 15. Japan's currency surged more than 1 percent against the yuan to the highest level since October 2014, just before the Bank of Japan expanded monetary easing.
Bonds
U.S. Treasuries advanced for a fifth day, extending their winning start to 2016, as falling equities and oil prices added to reasons for investors be bearish on the outlook for inflation and global growth.
Municipal-bond yields plunged to the lowest level in 11 months after investors plowed the most money into tax-exempt mutual funds in almost a year and stock prices slid. The yield on an index of 10-year AAA rated U.S. tax-exempt bonds has declined 0.09 percentage point this week to 1.91 percent, the lowest level since Feb. 5, according to data compiled by Bloomberg.
Emerging Markets
The MSCI Emerging Markets Index slid 1.1 percent to the lowest level since July 2009, with all all but one of its 10 industry groups retreating. Technology companies led losses, tumbling to the lowest level since September. Benchmark gauges in Hong Kong, Taiwan and Saudi Arabia dropped at least 1 percent.
The ruble weakened most among emerging-market currencies as tumbling oil prices exacerbated a selloff in riskier assets hit by China's decision to let the yuan slip to a five-year low.
Commodities
Oil dropped below $34 a barrel in New York after U.S. gasoline inventories surged the most in 22 years and crude supplies at Cushing, Oklahoma - the American hub - climbed to an all-time high. Brent oil fell to an 11-year low in London, while West Texas Intermediate oil tumbled to its lowest point in seven years. 
WTI for February delivery slumped $2, or 5.6 percent, to $33.97 a barrel in New York. It was the lowest close since December 2008. Brent futures fell $2.19, or 6 percent, to end at $34.23 a barrel in London, the lowest since June 2004.
Gold advanced for a fourth straight day, its longest rally in almost three months on haven demand. Futures for February delivery advanced 1.3 percent to settle at $1,091.90 an ounce in New York.
Before it's here, it's on the Bloomberg Terminal.
LEARN MORE