Don't Panic: One Rough Day of Trading Won't Ruin 2016
by
Little predictive value seen in first-day return of S&P 500

Global benchmarks tumble after China stocks lose 7%, close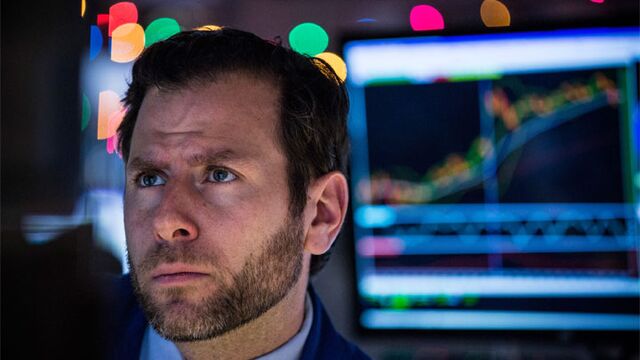 On Jan 2, 2008, the first trading day of what would end up being the worst year for stocks in seven decades, more than $200 billion was wiped from U.S. share values as the Standard & Poor's 500 Index lurched 1.4 percent. An exploitable signal for bears as markets melt down today? No.
Sure, shorting the market was profitable in 2008, but basing the decision entirely on the Jan. 2 rout would have been foolhardy -- or at least unscientific. That's because gains or losses in any year's inaugural session since 1904 have matched the annual direction of U.S. stocks exactly half of the time, with the size of the move adding no additional predictive value.
Equities plunged around the world to start 2016, with global stocks turning in their worst opening day of trading in at least three decades as slowing Chinese manufacturing triggered a selloff. The S&P 500 slipped more than 1.5 percent, the most in more than two weeks, amid renewed concern that an economic slowdown will spread from China and damp global growth.
"As a number today's trading is meaningless," said Bill Schultz, who oversees $1.2 billion as chief investment officer at McQueen, Ball & Associates in Bethlehem, Pennsylvania. "As a trend it sets us up for increased volatility."
Historically, a decline of 1.5 percent is the sixth-worst to start a year. The two biggest drops came in 1932, when the S&P 500 lost 6.9 percent, and in 2001, when the benchmark gauge fell 2.8 percent. Among the top five biggest plunges -- which also include drops of between 1.6 percent and 2 percent in 1949, 1980, and 1983, two came at the start of down years and three in up years.
Here's what each of the top five and 2008 looked like in charts.
2008

1932


2001

1980

1983


1949
Before it's here, it's on the Bloomberg Terminal.
LEARN MORE