Five Things Everyone Will Be Talking About Today
Get your 2016 up and running here.
by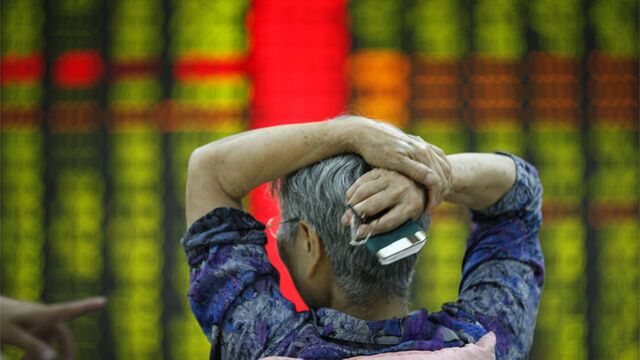 Chinese stocks crash, tensions between Saudi Arabia and Iran are on the rise, and euro-area manufacturing grows at its fastest rate in 20 months. Here are some of the things people in markets are talking about today.
China stocks
Trading in Chinese shares was halted for the day at 1:34 p.m. local time after the CSI 300 Index plunged 7 percent in what was the first operating day of China's new market circuit breakers. More weak manufacturing data and the lifting of a share-sale ban later in the week put pressure on stocks from the start of the trading session. The Stoxx Europe 600 Index lost 2.4 percent by 10:40 a.m. in London, heading for its biggest decline in a month as automakers and miners led the slide. U.S. futures are diving in pre-market trading, while Dow futures are pointing to a loss of over 300 points as of 6:46 a.m. local time.
Saudi tensions
Tensions in the Middle East were ratcheted up a notch over the weekend when Saudi Arabia severed diplomatic ties with Iran in response to that country's reaction to the Saudi decision to execute a leading Shiite cleric. The oil market reaction has been relatively muted so far, with a barrel of West Texas Intermediate for February delivery at $37.43, up 39 cents, on the New York Mercantile Exchange as of 10:47 a.m. London time. Oil had been even higher earlier in the session.
Euro-area manufacturing
Here's a bright spot: Manufacturing in the euro area accelerated at the fastest pace in 20 months in December as a Purchasing Managers Index came in at 53.2, Markit Economics said on Monday. Manufacturing expanded in all nations covered by the report, even Greece. In the U.K. there was less good news for manufacturing as Markit's gauge unexpectedly dropped to 51.9, a three month low.
Flight to safety
With stock markets having a shocker in the first trading session of the year, there are some safe-haven trades that are doing well. The yen climbed to its highest level since October, touching 118.70 per dollar and was at 118.87 at 11:12 a.m. London time. Gold has also begun the year with a rally, as bullion for immediate delivery gained 1.25 percent to $1,074.55 an ounce by 11:16 a.m. in London.
The 20 percent world
It is looking more and more like 2016 is going to be a year dominated by politics. The main event will be the U.S. presidential election, but there is also the matter of the U.K.'s vote on EU membership, which could be held as early as June, and Spain is still trying to form a government after its recent inconclusive election. Bloomberg editor John Micklethwait highlights the rise of the marginal candidate across the political landscape globally in his look ahead to 2016.
What we've been reading
This is what's caught our eye over the weekend.
Want to receive this post, and more, into your inbox every morning? Sign up here
Before it's here, it's on the Bloomberg Terminal.
LEARN MORE