China Hits Wrong 7% Target as Stocks Slump: Chart
by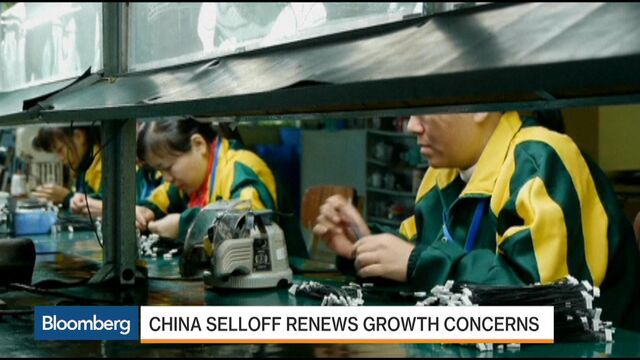 China's government wants to hit a target of about 7% growth. Instead, they've crossed a different threshold, with a 7% drop in the CSI 300 Index on Monday, triggering new market circuit breakers and a trading suspension for the rest of the day.

Understanding the motivation of China's momentum-driven investors is always tough to do. But Monday's drop likely reflects the idiosyncrasies of the market more than the fundamentals of the economy and exchange rate. That means the impact on global markets should be more limited than the eye-catching dive suggests, according to Tom Orlik of Bloomberg Intelligence.
Before it's here, it's on the Bloomberg Terminal.
LEARN MORE