Brazil's Shrinking Investment-Grade Club Set to Dwindle Further
by
Brazilian corporates downgraded more than 200 times in 2015

Six investment-grade companies have two negative outlooks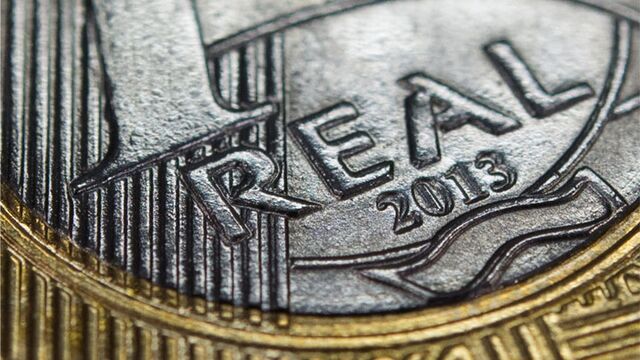 Brazil's dwindling number of investment-grade companies is poised to shrink again in 2016.
After two downgrades to junk for sovereign debt and more than 200 corporate rating cuts in 2015, Latin America's largest economy is now home to just 14 investment-grade companies. Six of those at the lowest investment grade have negative outlooks on their ratings, signaling the ranks of non-junk borrowers may soon shrivel to single digits.
The issuers enjoying the top grades are mostly companies that get a majority of their revenue from abroad, insulating them from Brazil's deepest recession in 25 years and political turmoil that's hampering President Dilma Rousseff's efforts to shore up the budget. The new entrants to the junk category are likely to be companies more dependent on the domestic economy, such as builder Odebrecht Engenharia e Construcao SA and petrochemical company Braskem SA, which both are ranked at the lowest level of investment grade with a negative outlook by both Fitch Ratings and Standard & Poor's.
"Finding an investment-grade issuer from Brazil now is rare," said Klaus Spielkamp, the Miami-based head of fixed income at brokerage Bulltick, who started trading Brazilian bonds in 1993. "We've seen Brazil become a big speculative bet this year. Very few long-term investors are looking at bonds from the country nowadays."
The average yield on all of Brazil's corporate debt, including junk and investment grade, climbed 3.9 percentage points in 2015 to 11 percent as Latin America's largest economy was hit by crisis after crisis. That's 1.6 percentage points above yields on junk-rated issuers from emerging markets worldwide and more than twice the average for investment-grade debt from developing nations, according to JPMorgan Chase & Co. indexes.

Brazil's very bad year resulted in 289 corporate rating cuts in the country last year, the most since at least 2002, according to data compiled by Bloomberg.
Even companies that maintained their investment-grade ratings didn't fare well in the bond market last year, with only three of the 14 posting positive returns.
Vale SA's $2.25 billion of notes due in 2022 lost 22 percent last year, exceeding the average drop of 15 percent for metals and mining companies from emerging markets . The company, the world's biggest iron-ore producer and Brazil's most prolific investment-grade borrower, was pressured by the slump in iron-ore prices as well as an environmental disaster at a site it co-owns.
The rupture of a dam holding mine waste covered a village in mud and left about 20 people dead or missing as toxic sludge poured into a river. It was the biggest natural disaster in Brazil's history, and led Fitch to put the company's BBB grade on watch negative.

Brazil's real dropped 2.6 percent to 4.0672 per dollar at 12:22 p.m. in New York, as data showing weakness in China, the nation's top trading partner, added to concern a recession in Latin America's largest economy will drag on.
Odebrecht Engenharia e Construcao, the construction arm of Odebrecht group, had its outlook cut by Fitch and S&P after its former chief executive officer was arrested on allegations he took part in a pay-to-play scheme to win lucrative contracts with the state oil giant known as Petrobras. Marcelo Odebrecht denied any wrongdoing through lawyers.

Braskem is also vulnerable because it has Petrobras and Odebrecht as its controlling shareholders and has been dragged lower by the Carwash investigation into corruption that has swept up some of the country's biggest companies, Spielkamp said. Petrobras is already rated junk by the three major ratings companies.
Odebrecht's press office said Brazil's weakness in 2016 will be offset by the company's geographical diversification, with more than 80 percent of revenue coming from outside the country. Braskem's press office declined to comment about the possibility of a downgrade.
"As most corporates cannot be rated better than the country rating, the downgrades on the sovereign had repercussions on most issuers," Patrik Kauffmann, who helps manage $11.2 billion of assets at Solitaire Aquila, said from Zurich.
Below is a full list of Brazil's investment-grade companies, their rating and outlook and the amount of bonds issued in foreign markets.
Company

Fitch

S&P

Foreign Debt

Vale
BBB watch negative
BBB outlook negative
$13.5 billion;
1.5 billion euro
BRF
BBB outlook negative
BBB outlook stable
$1.65 billion;
500 million euro;
500 million reais
Globo
BBB- outlook negative
BBB outlook negative
$825 million
Braskem
BBB- outlook negative
BBB- outlook negative
$4.4 billion
Votorantim Cimentos
BBB outlook negative
BBB- outlook negative
$2.38 billion;
1.15 billion euro
Raizen
BBB outlook negative
BBB outlook negative
$400 million
Odebrecht
BBB- outlook negative
BBB- outlook negative
$2.9 billion
Klabin
BBB- outlook negative
BBB- outlook negative
$500 million
Gerdau
BBB- outlook stable
BBB- outlook stable
$5.1 billion
Fibria
BBB- outlook stable
BBB- outlook stable
$600 million
Embraer
Not rated
BBB stale
$2.45 billion
BM&FBovespa
Not rated
BBB- outlook negative
$612 million
Cielo 
BBB- outlook negative
Not rated
$875 million
Ambev
Not rated
A- outlook negative
293 million reais 
Before it's here, it's on the Bloomberg Terminal.
LEARN MORE