Here's One Part of Saudi Stock Market Thriving Despite Low Oil
by
Number of IPO funds surge as investors prepare for new rules

Saudi Arabian benchmark index posts worst year since 2008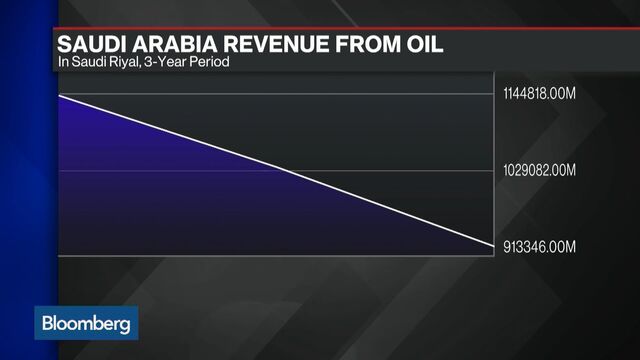 For all the pain low oil prices are causing Saudi Arabia's financial markets, at least one area is flourishing.
The number of active initial public offering-focused funds in the kingdom more than doubled in 2015, as investors respond to the nation's efforts to develop its capital markets and boost participation from institutions. The funds managed more than 4.9 billion riyals ($1.3 billion) as of Wednesday, compared with almost 2 billion riyals at the end of 2014.

Investors are anticipating rule changes that would see Saudi Arabia allocate most of its often-lucrative IPOs to big money managers. The Capital Market Authority is trying to curb price swings of a stock exchange dominated by retail investors, as the country continues a bid to diversify the economy away from oil. The $420 billion bourse opened directly to foreign institutions in June and has since lured the likes of BlackRock Inc. and Ashmore Group Plc.
"The new regulations are favoring anyone who goes through an IPO fund, whether you're a retailer or institution, to get a bigger chunk of the IPO," said Riyadh-based John Sfakianakis, former Middle East director at Ashmore, which set up its own IPO fund in March. "The government is leveling the playing field."
Saudi Arabian IPOs offered a return twice as high as the global average for deals worth at least $100 million this year, according to data compiled by Bloomberg. The country's one-month performance is second only to China, where regulators keep a tight control over IPO pricing.
Retail Rush
Sixteen IPO-focused funds were set up in Saudi Arabia in 2015, the most on record, bringing the total to 27. The CMA published draft rules for public listings this month. The regulator said this year it aims to reduce stock market volatility by attracting institutional investors.
The CMA "plans to allocate 90 percent of the listing shares to the funds, so individuals are rushing to them," said Riyadh-based Mazen Abou Atie, a fund manager at Alkhair Capital, which started its first IPO fund this year.
Still, Saudi stocks are the worst performers in the six-nation Gulf Cooperation Council this year. The Tadawul All Share Index dropped more than 17 percent in 2015, the worst year since 2008. The Saudi stock exchange on Thursday announced plans to sell shares in an IPO in 2018.
"Saudi IPOs tend to be priced at huge discounts to fair valuation, and local fund managers are prevented from participating in IPOs unless they have a fund set up," Nayal Khan, the head of institutional equities sales trading at Saudi Fransi Capital, said by phone from Riyadh. "It's a slow game, but the market is gradually opening up."
Before it's here, it's on the Bloomberg Terminal.
LEARN MORE