benchmark
China's Yuan Still Faces a Long Road to Global Prominence
Investors might be cautious after currency drop, stocks volatility
By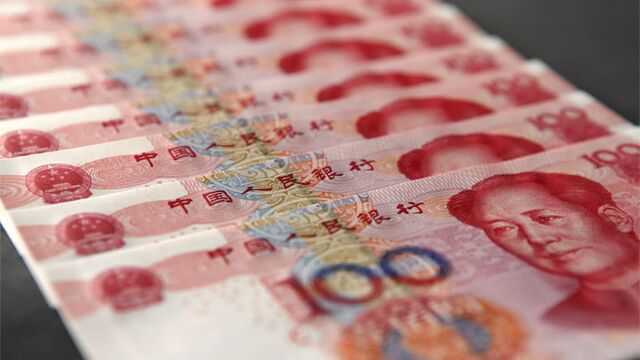 There's no doubt 2015 was a watershed year for the Chinese currency.
The yuan in May was judged no longer undervalued by International Monetary Fund. Less than three months later, officials in Beijing roiled global markets with a surprise devaluation that triggered the currency's steepest decline in two decades. Before the year was over, the IMF decided to add it to its exclusive club of reserve currencies alongside the dollar, euro, pound and yen.
Still, a new gauge of the yuan's ascent in global business suggests it may be a slow, bumpy ride. Growth in the use of the Chinese currency for international payments was the slowest on record in November, according to monthly data released Wednesday from the Belgium-based Swift, a network that banks around the world use to notify each other of financial transactions. 

"At the end of a year marked by volatility in China's markets and a shift toward depreciation for the yuan, investors may be taking a wait-and-see approach," said Tom Orlik, chief Asia economist for Bloomberg Intelligence. 
The yuan has declined 4.4 percent against the dollar this year. The Shanghai Composite Index gained 22 percent after logging a biggest-ever drop earlier this year. The selloff in Chinese stocks over the summer at one point wiped out more than $5 trillion in shareholder value. 
The yuan is the fifth-most popular currency for international payments, after the dollar, euro,  pound and yen. It's come a long way: China's currency ranked 12th in October 2013 and 35th in 2010, according to Swift. The chart below shows the share of the three most popular currencies for international payments following the dollar and the euro, which combined account for about 72 percent of transactions. The yuan's share was just 2.28 percent in November, down from a peak of 2.79 percent in August but more than double the 1.11 percent share at the end of 2013 .

More than 100 countries used yuan for global payments in 2015, with most transactions handled in Hong Kong, followed by the U.K., which overtook Singapore as the second-largest clearing center for yuan in November. The appointment of clearing houses in Kuala Lumpur, Bangkok, Sydney, Chile and South Africa has helped grow the value of yuan-denominated deals, Swift said. The map below, provided by the society, show the expansion of the clearing hubs through July of this year. 
Before it's here, it's on the Bloomberg Terminal.
LEARN MORE