Biggest Investors Say Beware the Bond Market as Fed Raises Rates
by
JPMorgan expects returns in low- to mid-single digits

Goldman Sachs sees U.S. 10-year yield rising to 3% by end-2016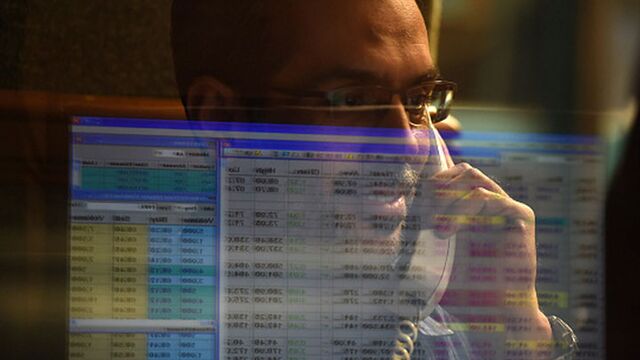 Bond returns will probably be ho-hum next year -- just as they have been in 2015 -- according to the biggest investors.
JPMorgan Chase & Co., Fidelity Investments, Pacific Investment Management Co. and Goldman Sachs Group Inc. are all cautioning not to be too optimistic. Goldman Sachs predicts benchmark U.S. 10-year yields will climb to 3 percent by the end of 2016 from 2.27 percent Thursday.

U.S. government securities eked out a 0.7 percent gain this year, and developed-market sovereign debt slid 2.5 percent, based on Bloomberg World Bond Indexes, as the Federal Reserve raised interest rates on Dec. 16 for the first time in almost a decade. The odds of at least one more increase in 2016 are about 94 percent, futures contracts indicate, threatening to push bond yields higher worldwide.
"We're expecting returns in the bond market like low-single digits to mid-single digits," said Joyce Chang, global head of research in New York at JPMorgan. "That's across the bond universe. That's not much away from what we're projecting for U.S. equities markets, which we think could also be sub 5 percent," she said Wednesday in an interview with Bloomberg. 
The benchmark 10-year note yield fell two basis points, or 0.02 percentage point, to 2.27 percent at 2 p.m. in New York, based on Bloomberg Bond Trader data. The price of the 2.25 percent note due in November 2025 rose 7/32, or $2.19 per $1,000 face amount, to 99 27/32.
'New Year'
Treasuries traded in London after being closed in Japan for a holiday. Trading ended at 2 p.m. in New York and will stay shut worldwide Friday for New Year's Day, according to the Securities Industry and Financial Markets Association.
"U.S. Treasury yields are below where we thought they would be a year ago" as a decline in oil prices capped inflation, Francesco Garzarelli, Goldman Sachs's co-head of macro and markets research in London, wrote in a report Wednesday. Higher policy rates in the U.S., a pickup in inflation and economic growth will propel yields higher in 2016, Garzarelli said.
An investor would lose about 3.2 percent if Goldman Sachs's yield forecast proves to be accurate, data compiled by Bloomberg show. Goldman Sachs and JPMorgan are both primary dealers, the 22 firms that trade directly with the Fed and underwrite the U.S. debt.
Yields may "move up slowly," said Tony Crescenzi, a market strategist at Pimco, which has $1.47 trillion in assets and manages the world's biggest actively run bond fund. Ten-year yields will probably be in a range of about 2.25 percent to 2.75 percent, with the band rising from 2 percent to 2.50 percent, Crescenzi, who is based in Newport Beach, California, said in an interview with Bloomberg Wednesday.
Very Slow
The Fed increased the target for its benchmark rate by a quarter point to a range of 0.25 percent to 0.5 percent. The median estimate among policy makers is for a level of 1.375 percent at the end of 2016.
"The market is pricing in a very, very slow pace of tightening — even slower than the Fed's median forecast," Bill Irving, manager of the Fidelity Government Income Fund, wrote in an outlook report Dec. 18. "This presents a risk that rates could rise faster than is expected." Boston-based Fidelity has $2 trillion in assets.
(A previous version of this story was corrected to fix the amount of assets under management at Fidelity.)
Before it's here, it's on the Bloomberg Terminal.
LEARN MORE