Shake-Up
Ben Carson Looks to Reset Amid Campaign Turmoil
Long-time Republican strategist Ed Brookover becomes the new campaign manager.
By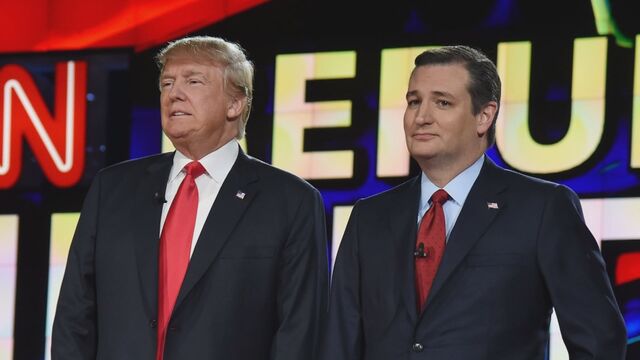 Republican Ben Carson's presidential campaign is looking to reset in Iowa after two of his top advisers resigned.
Campaign manager Barry Bennett and communications director Doug Watts have left, Watts said in a statement Thursday. "We respect the candidate and we have enjoyed helping him go from far back in the field to top tier status."
In an interview, Bennett was less diplomatic. He said he felt cut out of some key decision-making and that "the final straw" came this month when multiple press reports suggested a campaign shake-up was imminent.
"I told Dr. Carson this morning on the phone that we had another record fundraising quarter, and then I told him that I was resigning," Bennett said. "My frustration level was that I needed to go."
Ed Brookover is the new campaign manager and Bob Dees, a retired U.S. Army major general, will serve as campaign chairman, said Carson spokeswoman Deanna Bass, who is remaining with the campaign. Brookover is a long-time Republican political strategist who chaired the Washington-based political practice for Greener and Hook consulting firm and served as the political director for the National Republican Congressional Committee between 1995 and 1999. 
Bennett, in the interview, noted that Brookover is one of his "closest friends" and that he has "full confidence" that Brookover "will be able to right the ship."
"I hope it's not too late," he added. 
Carson issued a statement commenting on his two former staffers: "As we enter a new phase of the campaign cycle, it is necessary to invigorate my campaign with a strategy that more aggressively shares my vision and world-view with the American people," the candidate said. "I commend Barry Bennett and Doug Watts for their efforts to help me share my vision for America."
Bass followed up with assurances that the campaign is "fired up about the New Year, recognizing that these positive changes will create even greater effectiveness."
"While many candidates have fans, Dr. Carson has true believers across America and the world," Bass said in a statement. "We are encouraged that Americans will soon refocus on Dr. Ben Carson as the candidate with unequaled character, integrity, courage, coolness under fire—and common sense solutions to address the great challenges America faces."
The rupture culminated what had been long standing tensions between Watts and Bennett, on one side, and, on the other, Carson's business adviser, Armstrong Williams. Williams hasn't been officially connected with the campaign but is a long-time confidant of the candidate and has spoken publicly about his White House bid.
Williams said he has "great respect" for both Bennett and Watts. As for any tension between them, Williams said that "Dr. Carson has a legion on a multitude of counselors and we all had influence."
"Dr. Carson will turn things around and he will surge again. He has the right team. He's on message," Williams said. "He has a heavy burden lifted from his shoulders after the shake-up. It's times like these that determine what leadership is—this is an opportunity, not a setback."
Carson rocketed to the top of several polls this summer and fall, and Watts said the campaign had hauled in $23 million in its fourth quarter fundraising. 
But the retired neurosurgeon's support in the polls has diminished as he faced questions about his grasp of foreign policy following the terror attacks in Paris and the shooting in San Bernardino, California.
A CBS News poll last week had Carson with just 9.3 percent support among Iowa Republicans, who will hold the party's first nominating contest on Feb. 1. That put Carson in fourth place behind Senator Ted Cruz of Texas, billionaire Donald Trump, and Senator Marco Rubio of Florida. In early November, Carson led in Iowa with nearly 30 percent support of Iowa Republicans in the same poll.