The Year Wall Street Cut the Cord
By
Viacom is the biggest loser as cable TV ratings decline

Disney triggered slump yet ends 2015 as a winner, up 14%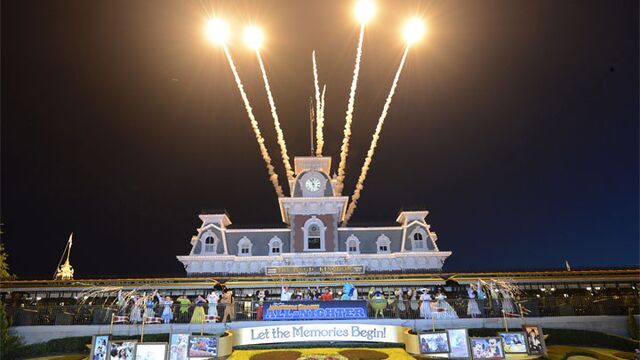 It was the year Wall Street discovered cord-cutting.
Media stocks are headed for their first annual decline since 2008 as investors get increasingly wary of the growing number of Americans who drop traditional pay-TV packages, threatening the business model of an entire industry -- from cable providers to program producers.
Walt Disney Co. sparked investors' angst in August by revealing its ESPN sports network had lost subscribers and cutting its cable-TV outlook, triggering the worst two-day slump in U.S. media stocks in almost seven years. As 2015 draws to a close, the Standard & Poor's 500 Media Industry Group has fallen 4.3 percent for the year as more consumers migrate to cheaper "skinny" TV packages with fewer channels or watch shows via online services like Netflix Inc.

The decline would be even more severe excluding one-off events such as the pending acquisitions of Cablevision Systems Corp. and Time Warner Cable Inc., which drove up the shares. Ironically, Disney -- the catalyst for the industry's initial slump -- will end 2015 as one of the few winners. The entertainment giant, whose "Star Wars: The Force Awakens" recently shattered box-office records, has risen 14 percent this year, beating the S&P 500 Index's 1 percent gain.
Here's what the stock performances of 2015 reveal about Wall Street's bets on possible winners and losers in a shifting media landscape:
Winners
The two top performers -- Cablevision and Time Warner Cable -- were up 55 percent and 23 percent, respectively. Both were seen as targets in the rapidly consolidating cable industry, and their performances are outliers in the group.
Disney's stock gain during a tumultuous year is a product of its diversity, said Geetha Ranganathan, an analyst at Bloomberg Intelligence. Besides ESPN and the film studio, Disney owns theme parks, sells consumer products and runs cable and broadcast channels.

Losers
Viacom Inc., home of Comedy Central, Nickelodeon and MTV, had the biggest drop of the group, sliding 45 percent this year following a 14 percent drop in 2014. Viacom's ratings, which determine how much it can charge advertisers, have declined sharply partly because its target audience -- millennials -- are the most likely to forgo television and watch videos online. The ratings drop is particularly troubling because Viacom is one of the least diversified of the U.S. media conglomerates, Ranganathan said.

Viacom wasn't alone. Twenty-First Century Fox Inc., Scripps Networks Interactive Inc., Time Warner Inc. and Discovery Communications Inc. all fell more than 20 percent in 2015. Many companies saw their ratings drop and their international sales hurt by the strong dollar.

What about 2016?
There's "grounds for renewed optimism for the cable stocks," said Craig Moffett, an analyst at MoffettNathanson LLC, who has taken an "overweight" position on the cable industry. That's because cable companies will increase their broadband market share and continue to explore charging subscribers based on how much data they use, Moffett said.
As for the media industry, Nomura analyst Anthony DiClemente said he expects "modest""subscriber losses and a stabilization of the TV advertising market next year. Media companies will promote the availability of their shows via on-demand services from pay-TV companies, which could hurt sales to Netflix but entice more consumers to keep their cable subscriptions, he said.