The Five Best U.S. Retailing Stocks of 2015
And the five most improved.
by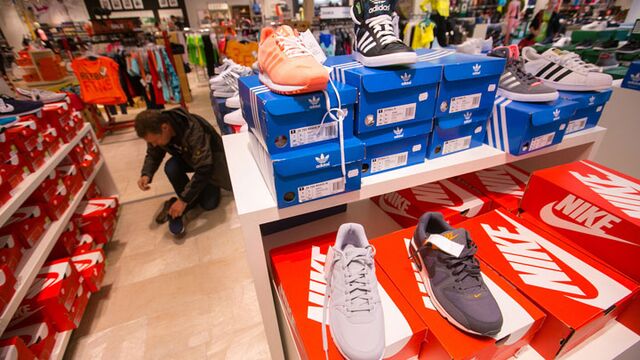 This has been a tricky year to sell things, unless you were selling Star Wars toys or hoverboards. While jobs were plentiful, consumers were still pretty skittish about spending what extra cash they had. The retailers whose stock price rose the most in 2015 were those that kept their operations tight while also capitalizing on a larger trend. Call them lucky, savvy or both, these are the best-performing stores of 2015 1 A note on methodology. Rankings were confined to retailers in the S&P 500 Index. Stock returns were tallied through the market-close Dec. 29. .

1. Amazon.com (+123.6%)
Launch the drone army, because it's an Amazon world. During the third week of December alone, another 3 million people joined Prime, the giant Web store's two-day shipping service. This year, the company launched products to compete with both Etsy and Yelp. Meanwhile, it keeps cranking out hit television shows, and it's cloud-computing business has become a profit engine.
2. O'Reilly Automotive (+34.2%)
With about 4,500 locations and more coming every day, O'Reilly has made a big bet on the do-it-yourself mechanic—a wager that has turned out to be prescient. This year's cheap gas prices encouraged people to drive more. Meanwhile, the age of the average car in America is at a record high of almost 12 years.
3. Nike (33.7%)
It's got to be the shoes … and the tights. Fashion got sporty in 2015, and the transformation of sneakers and sweatpants into work-appropriate attire helped Nike. The company broadened its apparel line and sharpened its offerings for women. Meanwhile, Nike finally figured out how to elevate its supply-chain game in China, where basketball sneakers are in high demand.
4. Kroger (+32.8%)
After a bit of a shopping spree of its own that included the purchase of Harris Teeter, Kroger is now the largest supermarket chain in the U.S. What's more, it's mastering the high-low strategy, mixing high-margin products, such as organic produce and prepared foods, with cheap pantry basics. Now Kroger is branching into vitamins and home delivery.
5. The Home Depot (+27.4%)
Janet Yellen should wear one of those bright orange aprons, because low interest rates, as much as anything else, brought a steady stream of eager customers to the home improvement chain. New-home starts surged to an eight-year high, and home prices kept climbing as well. Meanwhile, Home Depot courted contractors and rolled out new handyman services for the do-it-for-me crowd 2 The naughty list stretched far into the red. Here are the worst performing retailers: PVH Corp. (-42%), Michael Kors Holdings (-45.4%), Macy's Inc. (-45.7%), Staples Inc. (-47.2%) and Fossil Group Inc. (-66.5%). .
A-for-effort retailers
Of course, swings in stock price are about expectations as much as results, so we decided to see who moved the needle most in pure performance. We crunched the numbers on what U.S. retail companies posted the greatest increases in profit margin. Call it the most-improved category.
Interestingly enough, the top stock performer, Amazon.com, finished dead last on this front. Meanwhile, EBay swung from a huge loss in early 2014 to steady profits, despite selling off its PayPal business 3 EBay's first quarter of 2014 was dragged down by a big, one-time tax-charge. However, even without that hit, its improvement would have been notable. . The company now has about 160 million consumers on its auction platform and is increasingly competing with both Amazon and Craigslist.org.

Before it's here, it's on the Bloomberg Terminal.
LEARN MORE