Puerto Rico Governor May Comment on Debt in Risk of Default
by
Commonwealth and its agencies owe $1 billion in January

$357 million general-obligation payment due on New Year's Day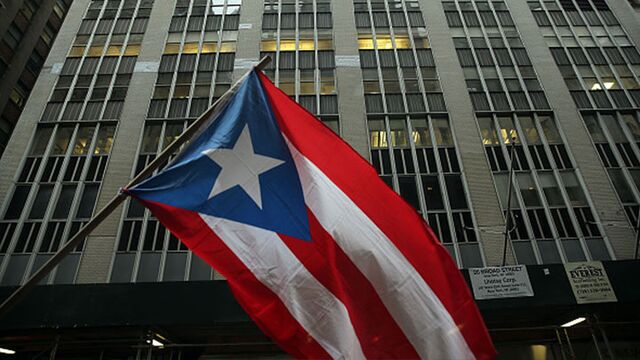 Puerto Rico Governor Alejandro Garcia Padilla will likely let bondholders know whether they'll be paid or not at the start of the new year when he comments Wednesday on the commonwealth's fiscal crisis and upcoming debt obligations.
Garcia Padilla, who said last week that making all the debt payments will be "almost impossible,"  will speak in San Juan at 1 p.m. Eastern Standard Time, according to a statement. He has stressed repeatedly that if forced to choose between paying creditors and keeping essential services running, he will choose the latter.
Puerto Rico and its agencies owe nearly $1 billion in interest payments Friday, including $357 million on general-obligation debt that the Caribbean island's constitution says must be paid before everything else. Officials have until late Monday night because of the New Year's holiday.

Garcia Padilla this month started redirecting revenue used to repay certain agency debt to the central government's coffers. As a result, the Infrastructure Financing Authority, the Highways & Transportation Authority and the Convention Center District Authority said they'll use reserves to help pay their investors on Jan. 1.
Only one Puerto Rico entity has already skipped debt payments. The Public Finance Corp., which borrowed to help cover the government's budget deficits, in August failed to pay principal and interest because lawmakers didn't appropriate the funds. Its bonds due in 2031 trade for about six cents on the dollar. Because they're backed by a weaker legal pledge than other securities, there have been few repercussions.
Garcia Padilla is seeking to reduce the island's debt by asking investors to accept less than full payment. If there's a default, bondholders may sue for repayment, sparking a legal battle that could upset efforts to negotiate a debt-restructuring agreement.
(
Updates second pargraph with new time of press conference.
)
Before it's here, it's on the Bloomberg Terminal.
LEARN MORE