S&P 500 Restores 2015 Gain as U.S. Stocks Rally Toward Year End
by
Amazon rises to a record while Apple, Alphabet pace tech gains

S&P 500 on the verge of erasing a rare December decline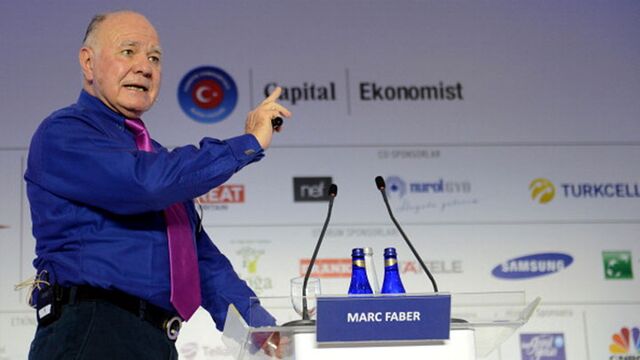 U.S. stocks rose, restoring the Standard & Poor's 500 Index's gain for the year and nearly erasing a monthly decline as retailers and technology shares led a rally in light trading.
Amazon.com Inc. paced gains among retailers for a second day, rising 2.8 percent to a record in post-holiday action. Google parent Alphabet Inc. rose 1.5 percent to an all-time high, and Apple Inc. climbed 1.8 percent to bolster technology shares. Pep Boys added 8.8 percent after Carl Icahn raised his takeover offer for the auto-parts chain.
The S&P 500 advanced 1.1 percent to 2,078.36 at 4 p.m. in New York, rising to a three-week high. The Dow Jones Industrial Average climbed 192.71 points, or 1.1 percent, to 17,720.98, its sixteenth triple-digit move in 20 sessions. The Nasdaq 100 Index surged 1.5 percent, taking its 2015 gain to almost 11 percent. About 5 billion shares traded hands on U.S. exchanges, 30 percent below the three-month average.
"This remains a Teflon market, it has been all year," said Michael James, managing director of equity trading at Wedbush Securities Inc. in Los Angeles. "There have been plenty of negative headwinds that should've had the market significantly lower than it is now. Most traders are focused on just getting to Thursday and turning the page on an underwhelming 2015."

Tuesday's activity was a reflection of the year, with investors piling into the three top-performing S&P 500 industry groups in 2015 -- consumer discretionary, health-care and technology. Two of the year's worst three, energy and utilities, were the session's biggest laggards.
With today's rally, the benchmark has nearly wiped out a monthly decline after falling as much as 3.6 percent amid a series of sharp selloffs and rallies in December. If the measure closes the year higher, it will be its fourth consecutive annual gain. The index has risen as much as 3.5 percent in 2015 and dropped 9.3 percent at its low in August.
The S&P 500 is now up 1 percent for 2015, having fluctuated between gains and losses throughout December amid moves by central banks, including the Federal Reserve's first interest-rate increase in almost a decade. That compares with a 3 percent drop this year on the MSCI All Country World Index.
Consumer Confidence
While policy makers have forecast the pace of future rate increases to be gradual, they also stressed that the path depends on progress in economic data. A report today showed consumer confidence rebounded in December, putting Americans in the mood to shop during the holiday season. Separate data showed home values in 20 U.S. cities rose at a faster pace in the year ended October.
The Chicago Board Options Exchange Volatility Index fell 4.9 percent Tuesday to 16.08. The measure of market turbulence known as the VIX is little changed this month after a 24 percent drop last week erased a gain of as much as 51 percent in December.
All 10 of the S&P 500's 10 main industries rose, with tech, health-care and consumer discretionary shares increasing at least 1.1 percent. Consumer-staples companies reached an all-time high, propelled by gains in excess of 1.1 percent in Altria Group Inc. and Wal-Mart Stores Inc.
Tech stocks extended a two-day climb, paced by chipmakers. The Philadelphia Semiconductor Index increased 1.2 percent. Cypress Semiconductor Corp. jumped 5.6 percent, while Qualcomm Inc. added 2.6 percent after the company announced new Chinese patent license agreements. Meanwhile, SunEdison Inc. has lost 15 percent in two days after the company released a financing update last week.
Internet Rally
The Nasdaq Internet Index rallied 1.4 percent to take its 2015 climb to 22 percent. The
so-called "FANG" stocks -- Facebook Inc., Amazon, Netflix Inc. and Google's parent Alphabet -- each rose at least 1.2 percent today.
Consumer companies gained 1.1 percent, while the S&P 500 Retailing Index rose 1.7 percent, the highest in three weeks. The measure is also up nearly 27 percent this year, the strongest since 2013. Amazon, Home Depot Inc. and Priceline Group Inc. contributed the most to the group's rally today, while Kohl's increased 3.3 percent to a three-month high.
Buoyed by a gain in biotech companies, health-care stocks jumped 1.2 percent to the highest level since August. The Nasdaq Biotechnology Index climbed 1.8 percent to a three-month high, as Biogen Inc. and Vertex Pharmaceuticals Inc. added more than 1.9 percent.
Banks Gain
Banks rebounded after two days of declines. The KBW Bank Index climbed 1 percent, with U.S. Bancorp and Citigroup Inc. rising at least 1.1 percent. Within the broader financial group, Iron Mountain Inc. led with a 3.1 percent increase. The records management company is still down 27 percent this year, the fourth-worst performance in the group.
Energy stocks were led by Chesapeake Energy Corp. and Consol Energy Inc. -- the two worst performers in the benchmark this year -- as they added more than 4.7 percent. Transocean Ltd. climbed 3 percent, shaving its December drop to about 12 percent. West Texas Intermediate crude futures rose 2.9 percent as traders counted on another week of declines in U.S. crude inventories to help ease the glut that's pushed prices below $40 a barrel.
Among other companies moving on corporate news, Triumph Group Inc. jumped 19 percent after naming Daniel J. Crowley as chief executive officer, ending a search since April for a new leader for the aerospace parts producer. The shares are on track for their steepest advance in seven years.
Before it's here, it's on the Bloomberg Terminal.
LEARN MORE