Shkreli's Former Company KaloBios Appeals Nasdaq Delisting
by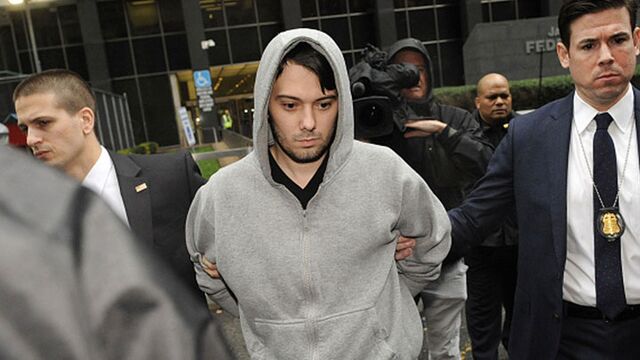 KaloBios Pharmaceuticals Inc., the biotechnology company formerly led by Martin Shkreli, is appealing the Nasdaq stock market's decision to delist its shares.
The company said last week that Nasdaq was planning to remove the stock on Wednesday, citing Shkreli's Dec. 17 arrest on securities fraud charges related to another company, as well as KaloBios's failure to comply with filing requirements for a quarterly financial report. Shkreli was fired by KaloBios after the arrest and has denied wrongdoing.
Trading in the shares was halted soon after the arrest.
KaloBios said Tuesday in a statement that it will get an appeal hearing on Feb. 25. Will Briganti, a Nasdaq spokesman, declined to comment beyond confirming the date of the appeal.
KaloBios shares plummeted 53 percent in early trading on Dec. 17 in the minutes after news of Shkreli's arrest broke and before they were halted by the exchange. Shkreli, 32, is accused of repeatedly losing money for investors and lying to them about it, as well as illegally taking assets from one of his companies, Retrophin Inc., to pay off some of those investors.
Shkreli took over KaloBios last month, when shares of the company were trading at less than $1. After the announcement that he had taken a controlling stake and named himself chief executive officer, they surged to a closing high of $39.50 on Nov 23.
Before it's here, it's on the Bloomberg Terminal.
LEARN MORE