How One Investor Avoided the Carnage in Emerging-Market Stocks
by
Anindya Chatterjee tops 90% of peers for fourth straight year

Fund sidestepped rout in shares of energy, commodity companies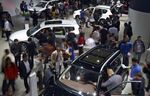 The last few years were a terrible time to be the manager of an emerging-market stock fund -- unless you were Anindya Chatterjee.
Since Chatterjee started the City National Rochdale Emerging Markets Fund on Dec. 14, 2011, he returned 53 percent for investors, even as emerging market stocks declined 0.5 percent. This year, with the MSCI Emerging Markets Index slumping 14 percent, Chatterjee's $827 million fund is down 3.1 percent, beating 90 percent of peers for the fourth straight year.
It's far and away the best four-year performance among 67 U.S.-based emerging-market stock funds with at least $500 million in assets. Chatterjee outperformed by focusing exclusively on Asian companies in a position to benefit from the rise of consumer spending. He targets China, India and other places where millions are entering the middle class and buying everything from mobile phones to sneakers.
"We're in the sweet spot," Chatterjee said in an interview. "Whether it is toothpaste or cars, people are spending more money as their incomes grow."

Emerging-market stocks have been dragged down by the slowing of the Chinese economy, the collapse of commodity prices and fears that higher U.S. interest rates will siphon capital from developing economies.
Some investors think the selloff is overdone. "In 35 years of covering these markets, I can't recall such blanket bearishness," Allan Conway, who helps manage $23 billion in emerging and frontier market equities at Schroder Investment Management, said this month in an interview. "We are ripe for a significant rally."
Chatterjee, 46, has been following Asian markets for the past 20 years and has worked in Singapore, Hong Kong and Mumbai. A native of Calcutta, India, he joined City National Rochdale after stints at Jefferies Group and Bear Stearns and two years as head of U.S. operations for IIFL Inc., an Indian brokerage firm. 
Focus on Asia
While Chatterjee's fund can invest in any emerging market, he said he sticks to Asia because it has greater potential and better demographics. Chinese stocks accounted for 42 percent of the portfolio as of Sept. 30, according to City National Rochdale's website. Indian stocks were 26 percent of the total. That helped him avoid some of the most troubled emerging markets like Brazil, where stocks have tumbled 12 percent in 2015 and 28 percent over the past three years.
He also largely avoided the global slump in commodities including metals and oil. The fund had 1.9 percent of its assets in energy companies and 3.6 percent in materials stocks as of Sept. 30.
Chatterjee's biggest position, and the top contributor to the fund's returns over the past three years, is Tencent Holdings Inc., a Shenzhen, China-based Internet company. Chatterjee bought shares when the fund debuted, even though it was not clear to him where the company's profit growth would come from.
"We took a leap of faith because we knew how much potential there was in e-commerce," said Chatterjee. It didn't hurt, he added, that the space was somewhat insulated from competition, because the sites of major American players such as Google Inc. and Facebook Inc. are blocked by the Chinese government.
Tencent, once primarily a gaming company, today offers messaging, social networks and streaming television programs. The stock climbed 34 percent this year and tripled over the past three years, with dividends reinvested.
Sportswear Opportunity
Anta Sports Products Ltd., which Chatterjee bought early last year, is up 62 percent this year, driven by rising sales of the company's sportswear. More people in China are becoming health conscious, said Chatterjee, but they can't afford the $130 or $140 it would take to buy Nike, Inc. running shoes. Instead they buy Anta's products for $30 to $40.
Two of the fund's largest holdings produce mobile phone parts. Sunny Optical Technology Group Co. Ltd. makes cameras and AAC Technologies Holdings Inc. makes speakers. Both of these components are making up a bigger share of a phone's cost, even as its total price drops. "It's a lovely business," Chatterjee said. Sunny's shares more than doubled over the past two years and AAC's stock has almost doubled over three years.
Among the detractors from performance is Great Wall Motor Company Ltd., the biggest maker of sport utility vehicles in China, which fell 36 percent this year. The stock slipped as foreign carmakers including Volkswagen AG and Honda Motor Co. slashed prices, trimming the cost advantage domestic firms traditionally have enjoyed.
"They are in the right spot and they have quality management," said Chatterjee, explaining why he's holding onto Great Wall shares. He is also sticking with NagaCorp Ltd, which operates a casino in Cambodia. The shares are down 16 percent in 2015, including dividends.
Stock Selection
While he pays attention to economic and political changes in Asia, Chatterjee said his main focus is stock picking. 
Given the huge divergence in performance among emerging-market stocks, it's smart for investors to carefully choose which countries and companies they're exposed to, Dara White, global head of emerging markets equities at Columbia Threadneedle Investments, said this month in an interview.
"There is no rising tide lifting all boats," White said.
Watch Next: What to Expect From Emerging Markets in 2016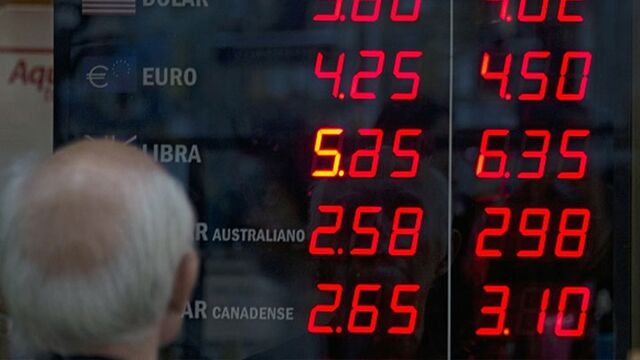 Before it's here, it's on the Bloomberg Terminal.
LEARN MORE