pursuits
Home Prices in 20 U.S. Cities Rose at a Faster Pace in October
Victoria Stilwell and Michelle Jamrisko
All 20 showed year-to-year advances, led by areas in West

Price appreciation picked up in 12 cities in October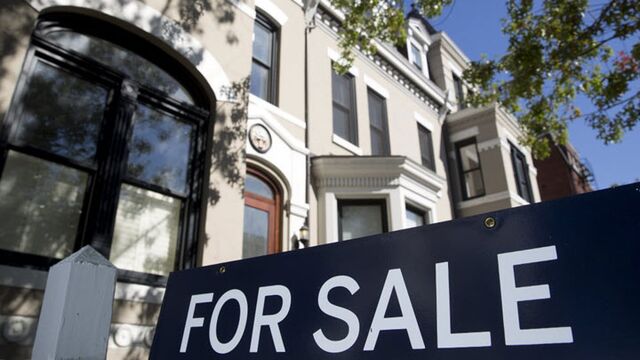 Home values in 20 U.S. cities rose at a faster pace in the year ended October as lean inventories of available properties combined with steadily improving demand.
The S&P/Case-Shiller index of property values climbed 5.5 percent from October 2014 after rising 5.4 percent in the year ended September, the group said Tuesday in New York. The median projection of 21 economists surveyed by Bloomberg called for a 5.6 percent advance. Nationally, prices rose 5.2 percent year-over-year.
A limited supply of properties for sale has helped prop up home values, boosting the household wealth levels of U.S. homeowners in the process. Faster wage growth and continued low borrowing costs will be needed to keep low-income and first-time buyers in the market and provide the next leg of growth in the housing recovery.
Job gains and more household formation "will continue to boost demand, and prices should continue to stay within this current healthy range in 2016," Anika Khan, a senior economist at Wells Fargo Securities LLC in Charlotte, North Carolina, said before the report. And even after the Federal Reserve's first interest-rate increase in almost a decade, "it's still going to be an environment where overall mortgage rates will remain low."
"We're not at a scary point in any way -- prices are creeping up, but tight supply is definitely keeping them a little more elevated than one would hope," Sophia Kearney-Lederman, an economic analyst at FTN Financial at New York, said before the report. "There are certain hot-spot areas, particularly on the coasts and out west."
Survey Results
Economists' estimates in the Bloomberg survey for the 20-city gauge ranged from gains of 5.1 percent to 6.3 percent. The S&P/Case-Shiller index is based on a three-month average, which means the October figure was also influenced by transactions in September and August.
All 20 cities in the index showed a year-over-year increase, led by gains of 10.9 percent in San Francisco, Denver and Portland, Oregon. Twelve cities saw year-to-year prices climb at a faster rate than in September. Chicago showed the smallest increase, at 1.3 percent.
The year-over-year gauge provides better indications of trends in prices, according to the S&P/Case-Shiller group. The panel includes Karl Case and Robert Shiller, the economists who created the index.
"Generally good economic conditions continue to support gains in home prices," David Blitzer, chairman of the S&P index committee, said in a statement. "Among the positive factors are consumers' expectations of low inflation and further economic growth as well as recent increases in residential construction."
Monthly Gain
On a monthly basis, home prices in the 20-city index adjusted for seasonal variations increased 0.8 percent in October after climbing 0.5 percent the month before. The Bloomberg survey median called for a 0.6 percent gain. 
Property prices rose in all 20 U.S. areas in October from a month earlier, led by 1.3 percent gains in San Francisco, Seattle and Tampa, Florida. At 0.2 percent, the smallest increases were registered in San Diego, Detroit and Las Vegas.
Unadjusted, values climbed 0.1 percent in the 20-city index after a 0.2 percent gain.
Less Momentum
Housing data have shown some softness in recent weeks, indicating momentum in the industry may be cooling during what's typically a slow time of the year. Homebuilder confidence slipped this month, sales of existing homes fell in November amid regulatory changes and purchases of new homes last month sold at a slower pace than projected.
New construction has been one bright spot for the industry. Housing starts rebounded in November, with work beginning on the most single-family houses since January 2008 and permits for similar projects reaching an eight-year high.
To maintain such a pace, builders will need proof that demand remains solid into 2016. Labor-market improvement that brings faster wage gains would go a long way toward giving consumers the means and the confidence to buy a home, especially as the prospect of higher mortgage rates looms after the Fed's first increase in interest rates since 2006.