The Last King of Coal Makes His Stand as Mines Vanish Around Him
by
Robert Murray takes to the courts in fight to keep coal alive

Paris climate accord dismissed as 'a meaningless fraud'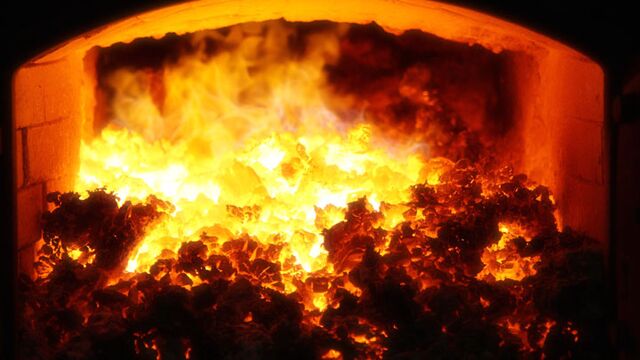 At 75, Robert E. Murray may be the last of the old-time coal barons. He's not about to go quietly.
At a time when the U.S. coal industry is beset on all sides -- by environmentalists, by regulators, by the economics of shale gas -- Murray has positioned himself as King Coal's warrior-in-chief. And his main antagonist is the country's commander-in-chief.
He calls Barack Obama "the greatest enemy I've ever had in my life." His fight with the president, he says, has gotten "beyond personal."
Since Inauguration Day in 2009, Murray Energy Corp. has filed no fewer than a dozen separate lawsuits against the federal government, more than any other U.S. coal company. Murray, the man, is trying to beat back Obama administration regulations, which he says are strangling his industry. Someone, he says, has to try.
Quixotic Battle
It's an uphill battle, perhaps even a quixotic one. But that isn't dissuading Murray, who's built his private company into the No. 6 U.S. coal producer, according to 2013 data collected by the U.S. Energy Information Administration. Since then, he has expanded further while many others have retreated, paying $1.37 billion last March for a controlling stake in Foresight Energy LP. Adding its extensive operations in the Illinois basin, Murray Energy now can produce nearly 65 million tons of coal a year.
Now more than ever, Murray is fighting to preserve that legacy. Coal is his life. At 16, he went to work at the coal face to support a family fallen on hard times. His father had been paralyzed from the neck down in a mining accident seven years earlier and his mother was stricken with cancer. "I know what it is to be poor," he said.
Today he's responsible for a company with 7,500 employees digging coal out of 13 mines in five states. Not surprisingly, he's no big fan of the recent Paris climate agreement, dismissing it as "a meaningless fraud that will have no effect on carbon dioxide emissions."
Environmentalists call Bob Murray plenty of things, too: a champion of a dangerous, environmentally hazardous industry, a climate denier, a fossil.
"He rejects the need for any governmental response at all," said David Doniger, director of the Climate & Clean Air Program at the New York-based Natural Resource Defense Council.
Scottish Sentinel
Inside the headquarters of his St. Clairsville, Ohio-based company, Murray is a constant presence. A statue of him, in Murray clan Scottish plaid, stands sentinel in a hallway. Portraits of him hang throughout the building.
In a recent interview there, he could barely contain his dudgeon at those in Washington he says threaten his industry and the livelihoods of its workers.
"There's no question that Barack Obama and his Democrat supporters constantly, daily, pick winners and losers depending on who supports them and their politics," he said, his voice rising. He reddens further as he discusses how Washington had bailed out the U.S. auto industry while consigning coal to the scrap heap.
In April, natural gas surpassed coal as the number one U.S. energy source for the first time. Murray again pins blame on the president, contending the administration has held up permits for liquefied natural gas export terminals in order to make gas more attractive to utilities than coal.

Despite these perceived provocations, he has steered clear of donations to any PAC that specifically targets Obama's environmental policies, a Murray Energy spokesman says. His battleground of choice is the courtroom, and that's where he wants to marshal his resources.
Obama's Marquee
Murray has asked judges to void the president's marquee plans for curbing mercury, carbon dioxide and ozone emissions and vows to challenge pending rules designed to protect streams from adverse mining impacts.
He was also at the forefront of a suit launched last year to overturn the EPA's Clean Power Plan before it even hit the books -- a gambit rejected by the court as premature, twice. He sued the EPA again when the Clean Power Plan was officially published on Oct. 23. That was one of three challenges he filed over an eight-day span, including bids to quash the EPA's carbon capture and ozone reduction rules.
Melissa Harrison, a spokeswoman for the EPA, declined to discuss the Murray cases or his comments. U.S. Justice Department spokesman Wyn Hornbuckle defended the regulations in an e-mailed statement calling them "grounded in sound science and responsible policy decision making."
Pyrrhic victory
The bulk of the cases are still pending, but so far losses outnumber victories.
"They haven't won anything," said the NRDC's Doniger. "The litigation makes people do a lot of work, but they haven't succeeded in derailing the Clean Power Plan."
Murray does claim credit for helping secure a U.S. Supreme Court ruling last year faulting the EPA for failing to perform an adequate cost-benefit analysis before enacting new rules for limiting smokestack mercury emissions. Yet, even he considers that victory a Pyrrhic one "because Obama closed 411 coal-fired units" by the time the Supreme Court ruled.
The regulation also remained -- and remains -- in effect.
Either way, Murray intends to keep up his courtroom counter-attack. Told that Peabody Energy Corp. the biggest U.S. producer, sues at nowhere near the same rate, he replied, "nobody does. The rest of the industry put together doesn't."
The declining state of coal doesn't help. "They don't have the money," he said. "And I don't either."
Still, he persists. It's beyond personal.
Watch Next: How the Energy Market Could Shift in 2016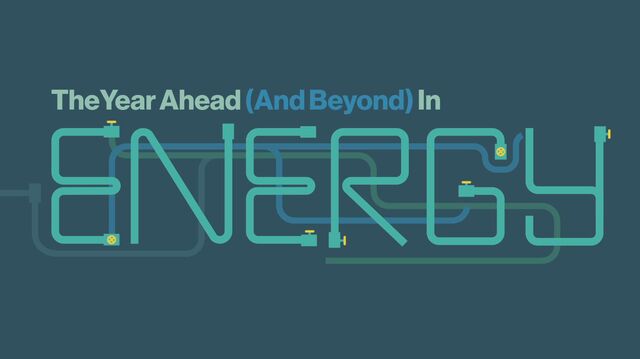 Before it's here, it's on the Bloomberg Terminal.
LEARN MORE