Saudi Stocks Gain as 2015 Budget Deficit Better Than Estimates
by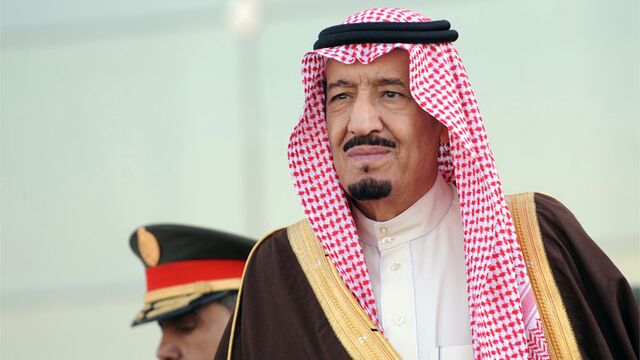 Saudi Arabian stocks advanced after the government's budget deficit for 2015 was better than economists expected.
The Tadawul All Share Index rose 0.7 percent at the 3:30 p.m. close in Riyadh to 6,992.19. The deficit was 367 billion riyals ($98 billion) as the kingdom exceeded expenditure by 13 percent, Hindi al-Suhaimi, an official adviser, told reporters at a news conference in Riyadh.
"The 13 percent overshoot is less than what market has expected, especially since the war in Yemen was supposed to cost the Saudis a lot," said Reda Gomaa, a money manager at Mashreq Capital DIFC Ltd. in Dubai. "That's why the market reacted positively to the data."
The announcement comes against a worsening economic backdrop, after the plunge in oil prices curbed revenue, forcing the world's biggest crude exporter to dip into its foreign reserves and tap the bond market. The deficit was expected to be as high as 500 billion riyals, but was narrowed due to "some procedures" the government took to boost the efficiency of state spending, al-Suhaimi said.
The deficit is at about 16 percent of gross domestic product, according to Alp Eke, a senior economist at National Bank of Abu Dhabi. The median estimate of 10 economists forecast a shortfall of 20 percent of GDP this year, according to data compiled by Bloomberg.
Saudi Electricity Co. led the gains in Saudi stocks, climbing 9.9 percent, the most since June 2006. Al Rajhi Bank was the second-biggest contributor the Tadawul's advance, rising 1.7 percent.
2016 Plan
The Saudi government set 2016 revenue targets at 513.8 billion riyals, while spending may reach 840 billion riyals, according to a decree read out on state television after market close. Spending in 2015 was 975 billion riyals. The government's budget gap may be financed through the sale of local and international bonds.
"I'm happy they are conservative on revenue and realistic about oil in the medium term," said Faisal bin Farhan, an investor of Saudi stocks and chairman of the Riyadh-based Shamal Investment. "The revenue expectations for 2016 indicate the Saudi government expects oil prices to remain low throughout the coming year."
Brent crude sank 36 percent in the past 12 months to about $37 a barrel.
The kingdom will gradually revise fuel, water and power subsidies as it seeks to curb spending, according to a statement on the finance ministry's website. It may also privatize some government entities over five years.
Before it's here, it's on the Bloomberg Terminal.
LEARN MORE