Saudi 2015 Budget Deficit Is $98 Billion as Revenue Drops
Vivian Nereim and Glen Carey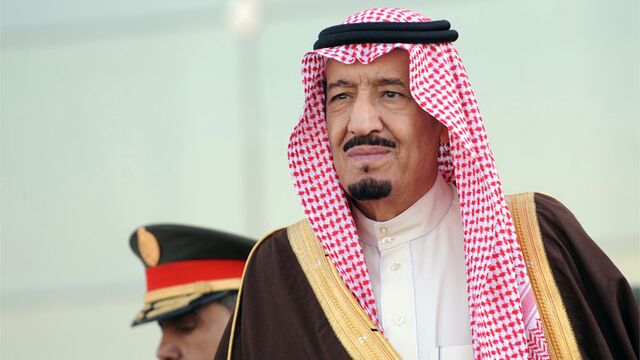 Saudi Arabia expects to post a budget deficit of 367 billion riyals ($98 billion) as spending came higher than targeted and revenue dropped amid the plunge in oil prices, an official said on Monday.
Spending will reach 975 billion riyals by the end of this year, overshooting the government's target by 13 percent, Saudi official Hindi Al-Suhaimi told reporters in Riyadh. Actual revenue was 608 billion riyals, compared with a forecast of 715 billion at the beginning of the year.
The deficit is at about 16 percent of gross domestic product, according to Alp Eke, senior economist at National Bank of Abu Dhabi. The median estimate of of 10 economists in a Bloomberg survey was a shortfall of 20 percent.
"The economic council worked to strengthen the efficiency of non-oil revenue," preventing the deficit from reaching as high as 500 billion riyals, Al-Suhaimi said.
The government is set to announce the 2016 budget later on Monday. The budget is the first under King Salman, who ascended to the throne in January.
Before it's here, it's on the Bloomberg Terminal.
LEARN MORE