Ruble Drops to 2015 Low on Year-End Budget Flows as Oil Tumbles
by
Russian currency slides past 72 per dollar as oil drops

Finance Ministry seen boosting budget spending before new year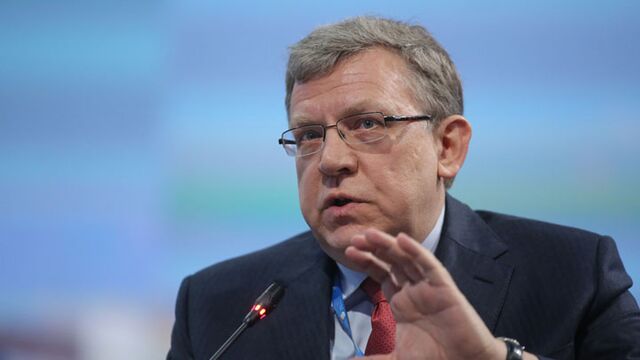 The ruble fell to its weakest level this year as oil resumed declines and investors speculated a traditional pick up in end-of-year budget spending will hurt the Russian currency by pumping extra cash into companies and banks.
The currency depreciated 2.1 percent to 72.154 per dollar by 6:01 p.m. in Moscow, its third day of losses, as Brent crude fell below $37 a barrel. The decline was the biggest among emerging-market peers tracked by Bloomberg and brought the currency's retreat this year to almost 19 percent.
Russia's currency is on track for its third annual decline after oil sank to the lowest in 11 years and U.S. and European governments kept sanctions in place as punishment for Russia's role in the Ukraine crisis. Additional pressure before the new year is coming from the Finance Ministry, which typically increases its budget spending in the final few days and provides state companies with ruble cash that they can convert into dollars and euros, according to Denis Davydov, an analyst at Nordea Bank in Moscow.
"The wish to hedge potential risks from geopolitics and commodities may well push the ruble to 75," Evgeny Koshelev, an analyst at Rosbank PJSC in Moscow, said by e-mail. "It will be interesting to see if there's a reaction from the central bank, government and households to this weakening."
Worsening Recession


While the Bank of Russia hasn't bought or sold foreign currency on the market since July, policy makers have repeatedly said they retain the right to intervene if there's any threat to Russia's financial stability. Russia abandoned its policy of using a system of regular interventions to manage the ruble last year after it burnt through billions of dollars of reserves defending the currency.
The Micex Index of shares declined 0.5 percent to 1,725.80, led by Sberbank PJSC, the nation's largest lender. Five-year government notes rose for a fourth day, pushing the yield down three basis points to 10.04 percent, the lowest level in three weeks.
The 46 percent plunge in the price of Brent from this year's June high has increased the pressure on President Vladimir Putin's government as it wrestles with the country's deepest recession since 2009. Crude oil, together with natural gas, accounts for almost half Russia's state revenue.
Gross domestic product will continue to be under pressure if oil prices remain at current levels for the next six to 12 months, Alexey Kudrin, a former Finance Minister, told the Interfax news service. GDP shrank 4 percent in November in annual terms, compared with 3.7 percent in October, the Economy Ministry said Monday. Brent snapped two days of gains to trade 3.4 percent weaker in London at $36.59 per barrel.
Before it's here, it's on the Bloomberg Terminal.
LEARN MORE