Hedge Funds Abandon Bearish Treasury Market Bets From a Year Ago
by
Economists scale back forecasts for how far yields will rise

CIBC World says low inflation rate adds value to Treasuries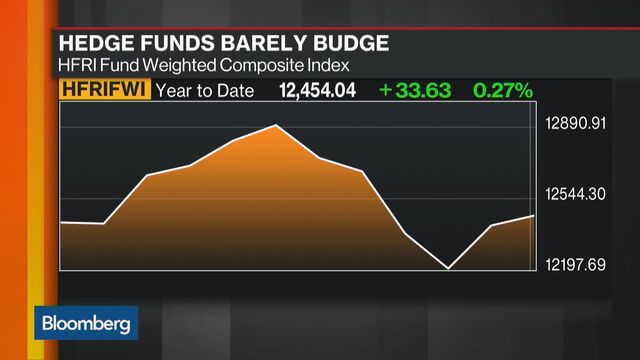 Hedge-fund managers and other large speculators spent December 2014 setting the biggest bets against Treasuries in four years. Fast forward 12 months and they've abandoned those positions.
Economists' forecasts show a similar picture. While the Bloomberg surveys project yields will rise in 2016, they also show analysts have spent the past six months cutting their forecasts. The figures reflect investor confidence that low inflation will support Treasuries while the Federal Reserve raises interest rates.
"As long as U.S. inflation is stable, there's some value in buying U.S. Treasuries," said Kazuaki Oh'E, the head of fixed income at CIBC World Markets Japan Inc. in Tokyo.
The benchmark U.S. 10-year yield was little changed at 2.24 percent as of 7:24 a.m. New York time, according to Bloomberg Bond Trader prices. The price of the 2.25 percent note due in November 2025 was 100 3/32. Treasuries have returned 1 percent in 2015, based on the Bloomberg World Bond Indexes.
Treasuries closed at 3 p.m. in Japan and were closed in the U.K. in observance of Boxing Day. Trading will take place as usual in the U.S., according to the Securities Industry and Financial Markets Association.
Net short positions among futures traders -- bets against the market -- have been close to zero for the first two weeks of December, based on the latest data from the U.S. Commodity Futures Trading Commission. Shorts increased to as much as 261,282 on Dec. 30, 2014, the most since May 2010.

Economists surveyed by Bloomberg project the 10-year yield will rise to 2.80 percent by the close of 2016, with the most recent forecast given the heaviest weighting. At the start of July, the projection was for 3.3 percent.
While Fed Chair Janet Yellen said the decision to raise U.S. interest rates this month reflects the central bank's confidence in the economy, the inflation rate has been stuck close to zero throughout 2015. The Fed's preferred inflation gauge has been below its 2 percent target for more than three years.
The U.S. plans to auction $26 billion of two-year debt Monday, as well as $35 billion of five-year notes Tuesday and $29 billion of seven-year securities a day later.
The two-year notes scheduled for sale Monday yielded 1.055 percent in pre-auction trading. That compares with 0.948 percent at a previous sale on Nov. 23 and would be the highest yield at a two-year auction since December 2009.
Before it's here, it's on the Bloomberg Terminal.
LEARN MORE