Euro Climbs as ECB's Mersch Fails to Damp Best Month Since April
by
Common currency rises versus dollar, yen and British pound

Tender set to gain almost 4% versus greenback in December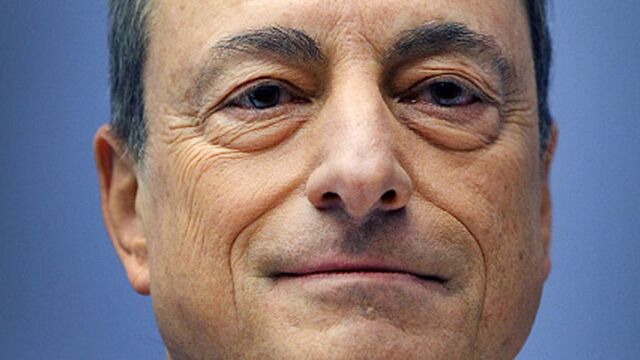 The euro rose against most of its major peers as traders shrugged off comments by the European Central Bank's Yves Mersch on the scope for further monetary stimulus.
The common currency advanced as Mersch, a member of the executive board, said policy makers have "by no means used up all our ammunition," according to an excerpt from an interview with the International Bankers Forum, due to be published on Tuesday. Closed markets in Australia, the U.K. and Canada for national holidays sapped liquidity, with over-the-counter options on euro-dollar falling to 95 percent below the average, according to Depository Trust Clearing Corp. data.

The euro is heading toward its best month since April versus the dollar even amid additional quantitative easing in Europe and the U.S.'s first interest-rate increase since 2006. That poses a problem for policy makers in the euro area. While ECB President Mario Draghi reiterated earlier this month that the exchange rate isn't a policy target in itself, he acknowledged it is "important" for price stability and growth.
"Mersch was dovish, but he was not able to talk euro-dollar lower," said Greg Anderson, global head of foreign-exchange strategy in New York at Bank of Montreal. "I don't think this will last. I see good value in shorting euro-dollar above $1.10." A short position is a bet that an asset will decline in value.
The euro advanced less than 0.1 percent to $1.0968 as of 5 p.m. in New York. The currency added less than 0.1 percent to 132.06 yen and 0.6 percent versus the pound to 73.71 pence.
The euro has climbed 3.3 percent versus the greenback since the ECB extended its bond-buying program through March 2017 and cut the deposit rate to minus 0.3 percent, including a 1.3 percent rise after the Fed raised rates on Dec. 17.
The ECB still has "ammunition and firepower," according to Mersch, who added that the central bank's QE program can be further extended and that additional reductions in the deposit rate are possible.
Before it's here, it's on the Bloomberg Terminal.
LEARN MORE