Big Get
Trey Gowdy to Endorse Marco Rubio
The influential conservative congressman from South Carolina could bring Rubio support in his key home state.
By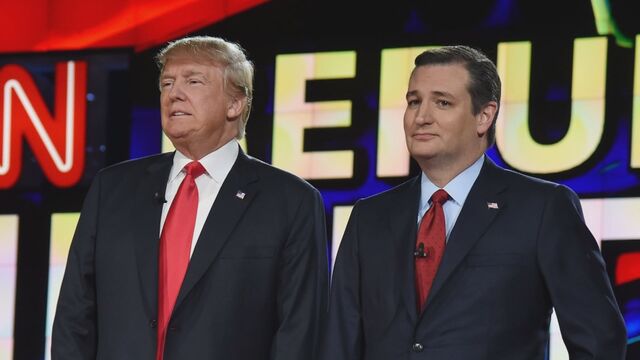 U.S. Representative Trey Gowdy, an influential South Carolina conservative, plans to endorse U.S. Senator Marco Rubio for president on Tuesday, Bloomberg Politics has confirmed.
The imminent endorsement of Rubio by the head of the committee that has been investigating Democratic presidential candidate Hillary Clinton's tenure as secretary of state was first reported by the conservative website TownHall. An aide with knowledge of the plans, who requested anonymity to discuss an announcement that has not yet been made official, said the announcement will come next week in Iowa when Gowdy accompanies Rubio on a bus tour.
Gowdy has a national profile as chairman of the House Benghazi Committee, which has been examining Clinton's handling of 2012 terror attacks that left four Americans dead, including U.S. Ambassador Christopher Stevens. But his endorsement is most significant for Rubio in the congressman's home state of South Carolina, which will host the third major contest in the race for the Republican presidential nomination on Feb. 20. It is also the first primary election that will be held in the South. 
Word of Gowdy's endorsement comes days after South Carolina's senior U.S. senator, Lindsey Graham, dropped out of the presidential race, setting off a scramble for his supporters. Rubio's fellow Floridian, former Governor Jeb Bush, did nab two Graham supporters in the days before Christmas.
Gowdy, a former federal prosecutor, won his House seat in 2010 by defeating fellow Republican Bob Inglis, widely viewed as the Tea Party's first prominent victim, in a primary. The district he represents is a Republican stronghold that includes the towns of Greenville and Spartanburg.