Experts Really Got the Pound Wrong in 2015
by
Forecasts predicted sterling would fall 0.5% versus dollar

Sonia forwards show BOE rate increase not priced in until 2017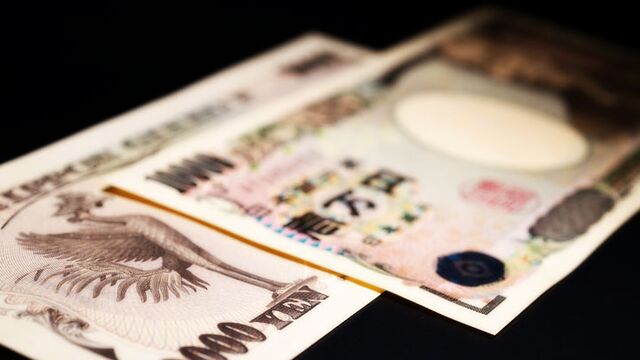 Currency analysts overestimated the pound's strength by the most since 2010 this year as the Bank of England failed to raise interest rates from a record low for a sixth straight year.
Sterling has slumped 4.2 percent against the dollar since the end of 2014, defying forecasts that it would decline just 0.5 percent to $1.55 this year. The U.K. currency slipped against its U.S. peer after the Federal Reserve raised rates for the first time since 2006 and BOE policy makers said the economic developments required to justify liftoff weren't in place.

Forward contracts based on the sterling overnight interbank average, or Sonia, imply investors aren't now expecting a full 25 basis-point increase in the BOE rate before January 2017. Data Wednesday showed the U.K. economy expanded less than previously estimated in the past two quarters, adding to pressure on policy makers to keep rates low to support growth.
Sterling's performance "boils down to rate expectations," said Simon Smith, chief economist at FXPro Group Ltd. in London. "Back in January the anticipated gap between first rate hike in the U.S. versus the U.K. was about five months."

The pound rose 0.3 percent to $1.4922 as of 12:47 p.m. London time after touching $1.4806 on Dec. 22, the lowest level since April. Sterling was little changed at 73.36 pence per euro.
Smith, who a year ago predicted the pound would end 2015 at $1.50, sees it sliding to $1.43 by the end of September 2016 before rising to $1.45 by year end.
U.K. government bonds rose for the first time in three days. The 10-year yield fell two basis points, or 0.02 percentage point, to 1.92 percent. The 2 percent gilt due in September 2025 climbed 0.155, or 1.55 pounds per 1,000-pound face amount, to 100.70.
The gilt market closed early in London Thursday for the Christmas holiday and will reopen on Dec. 29.
Before it's here, it's on the Bloomberg Terminal.
LEARN MORE