The Brooklyn Nets Beat the Stock Market (but Not Nike)
NBA team valuations have skyrocketed, thanks to big TV deals, a recovering economy, and Steve Ballmer.
by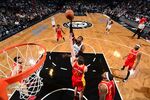 The S&P 500 is up 111 percent since the beginning of 2010. The Brooklyn Nets have done slightly better.
When Mikhail Prokhorov bought 80 percent of the NBA team in 2010, the New York Times pegged the team's value at around $360 million. On Tuesday, the Russian billionaire bought the remaining 20 percent from Bruce Ratner's Forest City Enterprises at a valuation of $875 million—up 143 percent since Prokhorov first invested. 
Two factors conspired to inflate the value of the team. The U.S. economy began a sustained rebound, and sports TV rights deals experienced unprecedented growth. Steve Ballmer's $2 billion purchase of the Los Angeles Clippers in 2014 didn't hurt, either. It not only shattered the league's previous record sale; it reset the expectations for future NBA franchise valuations.
Five NBA teams have been sold since the start of 2013, three of which set new records for the league. Vivek Ranadive bought the Sacramento Kings in a 2013 deal that valued the franchise at $534 million, 19 percent higher than the previous NBA high, paid in 2010 by Joe Lacob and Peter Guber for the Golden State Warriors.

Then things got crazy. Less than a year later, Avenue Capital Management's Marc Lasry and Fortress Investment Group co-founder Wesley Edens bought the Milwaukee Bucks—which Forbes ranked that year as the NBA's least valuable franchise—for $550 million.
Ballmer, Microsoft's former chief executive officer, paid almost four times as much for the Clippers in the fallout from racist comments made by previous owner Donald Sterling. In June 2015, the Atlanta Hawks were sold for $730 million to a group led by Ares Management's billionaire co-founder, Tony Ressler.
The increase in values is directly tied to the enhanced value of live sports programming, which helps networks boost viewership and licensing fees from cable and satellite-TV distributors. Last year the NBA renewed its contracts with Walt Disney and Time Warner, tripling what the league is paid by its partner networks. The NBA will receive $24 billion over nine years, starting with the 2016-17 season.
On the other hand, owning a sports team is not like buy-and-hold investing. If Prokhorov were just looking to use sports to get even richer, he could have saved himself a lot of trouble and just bought shares of Nike. The Oregon apparel company's stock has nearly tripled in the five years since Prokhorov bought the team—the same amount of time the Russian billionaire said it would take for the franchise to win an NBA title. 
Watch Next: Interesting Investment Ideas for 2016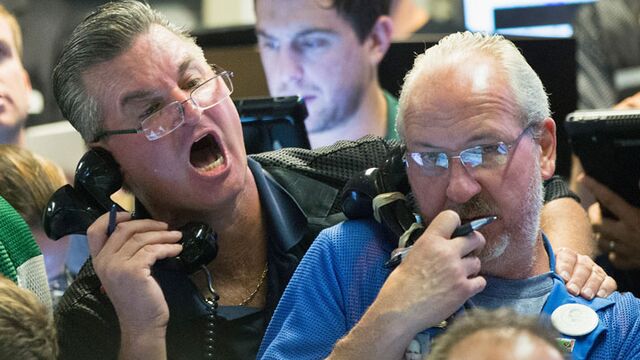 Before it's here, it's on the Bloomberg Terminal.
LEARN MORE