Shkreli Wasn't the First to Hike Drug Prices—and He Won't Be the Last
His troubles are focusing attention on how the drug industry does business.
By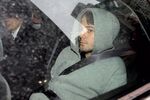 Call it a case of tempting fate or instant karma—the cosmos sought its inevitable revenge when Martin Shkreli, the hip-hop-loving, drug-price-inflating biotech executive, was arrested, indicted, and perp-walked on Dec. 17. But the activities that got him crosswise with the feds aren't what the 32-year-old Twitter addict with the sardonic smirk will be remembered for. What's so troubling and important about his story is that the way he ran his drug companies—the amoral but probably legal business plans he employed—were of a piece with mainstream pharmaceutical marketing.
Federal prosecutors described Shkreli's doings as "Ponzi-like" and charged him with fraud, claiming that he fleeced a company he started in 2011 called Retrophin. He allegedly used its stock and cash to pay off investors who'd suffered losses at small hedge funds he'd previously run into the ground. Unlike the typical Ponzi artist—think Bernie Madoff—Shkreli started real companies that acquired real products and accumulated hundreds of millions of dollars in value, at least in the eyes of Wall Street.
Out on $5 million bail, Shkreli claims innocence. His PR team took issue with the "Ponzi" label, saying in a statement: "Ponzi victims do not make money, yet Mr. Shkreli's investors enjoyed strong results." Maybe the hedge fund investors got their money back, but Shkreli will have to explain why it was kosher to make them whole with assets that belonged to a publicly traded company. He justifies the shell game by saying he had the blessing of his lawyer, but that lawyer has also been indicted in the case.
However the criminal proceedings play out, Shkreli deserves to remain infamous for the reason he first became notorious. After the Retrophin board ousted him as chief executive officer in 2014, he started another company, Turing Pharmaceuticals. He then acquired Daraprim, a decades-old lifesaving medication for parasitic infections, and hiked the price monstrously, from $13.50 to $750 a pill. Defiantly justifying this gambit and vowing to repeat it with other "orphan" drugs for rare diseases, Shkreli turned himself, at least for 15 media minutes, into what the BBC called "the most hated man in America." On that score, he defended himself on Twitter just the day before the FBI showed up at his Manhattan apartment. "If you can afford our drugs with insurance, great," he tweeted. "If you can't, you can have it for free. Our system works."
That claim isn't terribly different from the justification the pharmaceutical industry rolls out whenever it's challenged on drug prices that seem alarmingly high. Granted, Shkreli wasn't typical; most companies don't attempt 55-fold overnight price hikes for treatments that help babies and HIV sufferers. But Shkreli didn't invent the repugnant practice of finding an old drug, jacking up the price, and taking the profits. He just did it on steroids.
Shkreli, who in the wake of the Retrophin indictment resigned as CEO of Turing and was fired from the same job at a third tiny drugmaker, was simply following the lead of companies such as Valeant Pharmaceuticals and Rodelis Therapeutics, which exploit inefficiencies in the U.S. health-care system. "Shkreli's behavior isn't brand-new; other companies have done it," says Steve Brozak, president of WBB Securities. "He just went further."
Valeant raised the price of two heart drugs, Nitropress and Isuprel, by 212 percent and 525 percent, respectively. Rodelis boosted a tuberculosis treatment to $360 a pill from $20, before saying in September it would give up rights to the drug in response to a public outcry. And from 2005 to 2008, Questcor Pharmaceuticals, now owned by Mallinckrodt, raised the price of the multiple sclerosis drug Acthar from $1,235 a vial to more than $29,000.
Before returning the rights to the tuberculosis drug to the nonprofit foundation from which it had bought them, Rodelis said that raising prices would ensure "long-term availability" to patients and that it would maintain access for anyone who needed the medicine. A Mallinckrodt spokesman says Questcor increased prices sharply because its infrequently used MS drug had become unprofitable; more recent hikes, he adds, have been modest.
Shkreli's arrest and indictment will encourage better-established pharmaceutical executives to distance themselves from the hoodie-wearing criminal defendant. "To compare us to Turing is ridiculous," Valeant's CEO, Michael Pearson, said in a Dec. 15 interview with CNBC. "That is a single-product company."
"He is not us," Kenneth Frazier, CEO of Merck and chairman of Pharmaceutical Research and Manufacturers of America (PhRMA), the industry's main trade group, said at a Forbes Healthcare Summit two weeks before Shkreli transitioned from pariah to perp.
But while Shkreli is an outlier, mainstream pharmaceutical makers routinely raise prices 10 percent or more a year, much faster than inflation, for drugs aimed at cancer, diabetes, MS, and high cholesterol. Those more modest-seeming increases on widely consumed medications have a vastly greater effect on overall health-care spending than the abrupt inflation of Turing's drug, used by only a couple thousand patients.
The steady jumps in brand-name drug prices make medicine far more expensive in the U.S. than it is in Canada, Europe, and most of the rest of the developed world, data compiled by Bloomberg and other organizations show. The drug industry has argued—and Shkreli had echoed—that it's misleading to focus on list prices, because they don't include discounts companies strike privately with insurers or patient giveaways.
A Dec. 18 Bloomberg News analysis, done with the assistance of research firms SSR Health and IHS, revealed that even when discounts are factored in, prices for top-selling drugs are significantly higher in the U.S. than abroad. The list price of Merck's diabetes pill Januvia is cut in half on average by discounts, according to SSR Health data. Even so, Merck gets about $169 for a monthly supply of Januvia, more than twice as much as in Canada, the next most costly place to buy it. Drug companies set their own prices in the U.S.; in most developed countries, governments restrict what can be charged.
"The entire health-care system in the United States is more expensive than other countries," says Robert Zirkelbach, a PhRMA spokesman. Higher U.S. prices, the argument goes, subsidize development costs that benefit patients worldwide, many of them destitute. A Merck spokeswoman says that for competitive reasons the company doesn't disclose the discounts it offers.
Price increases—whether of the Shkreli variety or less in-your-face—are just the way business gets done. That, at least, is the lesson Shkreli learned. The day before his arrest, in an interview about his $2 million purchase of a one-of-a-kind Wu-Tang Clan album, he told the publication HipHopDX: "If you talk to anyone in pharma, maybe I don't have the same resources as Pfizer, I may not have the same experience as Merck, but I'm crafty as f---."
Not quite as crafty as he thought. Now he's serving the useful purpose of holding a mirror up to the rest of the drug business. Addressing more conventional price increases, Steve Miller, chief medical officer for Express Scripts Holding, the largest U.S. manager of corporate prescription-drug benefits, says: "We can no longer sustain a system where 300 million Americans subsidize drug development for the entire world."
—With reporting by Robert Langreth and Doni Bloomfield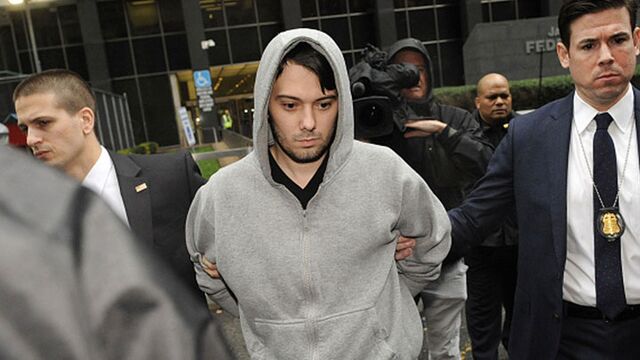 Before it's here, it's on the Bloomberg Terminal.
LEARN MORE