Five Things Everyone Will Be Talking About Today
by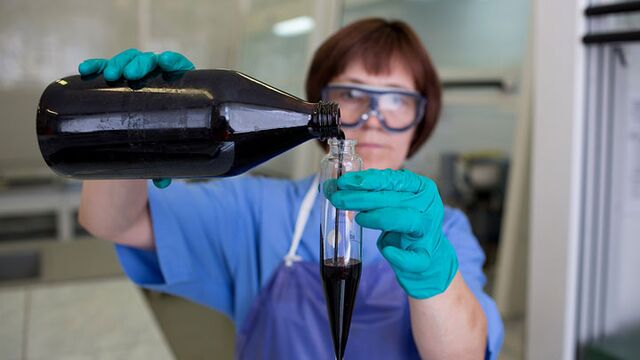 Nobody knows where oil's going next, China set to double yuan trading hours, and U.K. third-quarter GDP misses expectations. Here are some of the things that people in markets are talking about today.
Oil
WTI for February delivery increased as much as 42 cents to $36.56 a barrel on the New York Mercantile Exchange and was at $36.46 as of 10:55 a.m. London time. In recent days, the spread between WTI and Brent has closed to almost zero while options traders bet on oil falling to as low as $15 a barrel in 2016. This morning OPEC released its latest World Oil Outlook in which they see demand falling through 2020, but less than previously forecast. Their projections assume oil will rise to an average of $80 a barrel by 2020. Low oil prices are really starting to bite across oil-producing nations, with Venezuela and Canada being hit particularly hard.
China extends yuan trading
Chinese authorities announced they will double the yuan's onshore trading hours from January as it prepares for the currency's addition to the IMF reserve basket next year. Chinese equities, which suffered the biggest-ever destruction of their stock-market value during the mid-year crash, did pretty well for those that bought early and held on, with the Shanghai Composite Index rallying 13 percent in 2015. One of the few forecasters to predict the equity boom and bust is warning of more risks to China's markets in 2016.
U.K. GDP
Third-quarter GDP in the U.K. rose 0.4 percent, less than the 0.5 percent forecast, and GDP growth in the second quarter was revised down as fears grow over a loss of momentum in that economy. A Bloomberg survey of economists said the two biggest risks facing the U.K. economy in 2016 are Brexit and Brexit. 
Hedge fund winners
In a year where hedge funds suffered some dismal performances, a handful of multibillion-dollar firms including Blackstone Group LP, D.E. Shaw Investments LP, Millennium Partners LP, and Citadel have managed to post double-digit returns. During 2015 energy bets were the hardest hit, with some of the worst distressed debts losing over 80 percent.
Holiday break
The one thing most people are talking about today is the holidays, and here at Five Things we are no different. This missive will be taking a short break to recharge our batteries and will return on January 4. Until then, happy Christmas to all, and a prosperous New Year. And remember, you can still keep up with all market developments on Bloomberg Markets, our Twitter feed, and our Facebook page. 
What we've been reading
This is what's caught our eye over the last 24 hours.
Want to receive this post, and more, into your inbox every morning? Sign up here
Before it's here, it's on the Bloomberg Terminal.
LEARN MORE