N.Z. Court Says Dotcom Eligible for Extradition to U.S.: TVNZ
Matthew Brockett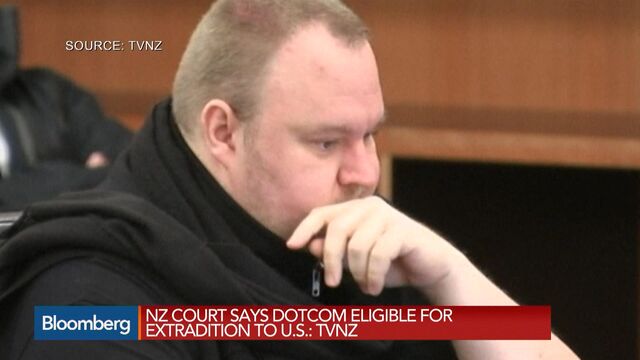 Internet entrepreneur Kim Dotcom is eligible for extradition to the U.S. to face charges of copyright infringement, money laundering and racketeering, Television New Zealand reported, citing a court ruling.
There is sufficient evidence to suggest that Dotcom and co-accused Mathias Ortmann, Bram van der Kolk and Finn Batato have a case to answer, District Court judge Nevin Dawson ruled Wednesday in Auckland, according to TVNZ.
Justice Minister Amy Adams must now decide whether to endorse the decision. The men all deny the charges and have the right to appeal the court ruling.
Before it's here, it's on the Bloomberg Terminal.
LEARN MORE