Jefferies Sells Rated Bonds Tied to On Deck Small-Business Loans
by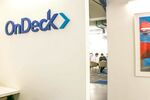 Jefferies Group LLC sold one of the first rated bond deals tied to small-business loans acquired from On Deck Capital Inc., according to Jim Larkin, a spokesman for the online lender.
The $150.8 million of securities were sold in two parts this week, with the higher rated single-A. Investors in that $134.9 million portion, which carried a 3.25 percent coupon, were protected against the first 15 percent of losses on the underlying loans, according to a Tuesday presale report by Kroll Bond Rating Agency Inc.
More than 200 of the 2,357 loans packaged in the deal were to businesses whose FICO scores average 640 and who agreed to pay on average an interest rate of 64 percent over a term of 10 months, Kroll's report shows. The deal's riskier BBB rated portion carried a coupon of 5.25 percent, according to data compiled by Bloomberg. The gap between the interest on the loans and the notes allows for a "substantial amount" of credit enhancement, according to the Kroll report.
Richard Khaleel, a Jefferies spokesman, declined to comment on the offering.
Fast-Growing
On Deck, which went public last year, is part of the fast-growing segment of finance companies using Internet technology to speed up loan-making processes for consumers and small businesses. The business has attracted the interest of Wall Street and other investors seeking new revenue sources and outsized returns.
Working with lenders like On Deck may allow JPMorgan Chase & Co. to offer "almost real-time approvals" and same- or next-day funding, said Jennifer Piepszak, JPMorgan's head of business banking, when detailing a partnership between the firms this month. On Deck made $482.7 million in loans last quarter, up about 54 percent from a year ago, according to a Nov. 11 regulatory filing.
Securitizations like the Jefferies deal can help lenders increase their originations. The bonds can be sliced according to risk and resold with credit ratings to eligible investors, such as insurance companies, pensions and hedge funds. As much as $8.2 billion of asset-backed bonds tied to debt made over the Internet have been sold since 2013, according to Morgan Stanley data. 
Other Deals
Jefferies issued eight other securitizations tied to online loan originations in 2015, three of them containing unrated debt from On Deck, Bloomberg data show. The company's loans, which extended up to $250,000 in this week's deal, have varied in performance every year since 2008, with average default rates of 6.21 percent in 2013, Kroll said.
Internet-based lending is "inherently riskier" than traditional finance, as there's more chance for falsification of borrower information and fraud, Kroll's report said.
Before it's here, it's on the Bloomberg Terminal.
LEARN MORE