Brazil Dips Into Sovereign Wealth Fund as Finances Deteriorate
by and
Government withdraws one-third of sovereign fund's worth

Fund was created in 2008 during the commodities boom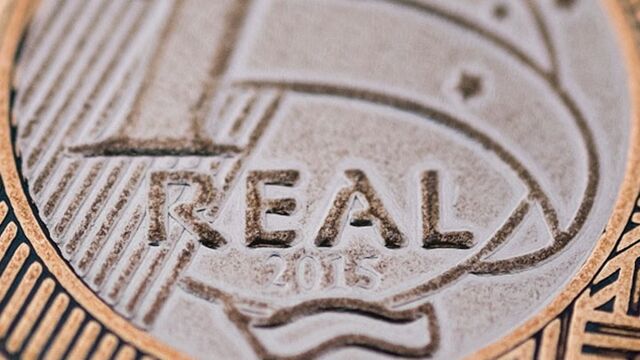 Brazil dipped into its $620 million sovereign wealth fund on Tuesday as the government struggles to shore up public accounts that have been hit by the deepest economic recession in 25 years.
The government withdrew 855 million reais ($216 million) from the fund, or about one-third of its assets, as part of a strategy to boost public coffers, the Finance Ministry said in a statement Wednesday. The decision was made "in a context of economic contraction with a sharp drop in fiscal revenue and difficulties to cut mandatory expenses," the statement read.
The move was expected after the fund earlier this year started unloading shares of state-owned Banco do Brasil SA, which account for most of its holdings. The fund raised 134 million reais by selling those shares in the first half of July.
Brazil's sovereign fund was created in 2008 when the country posted primary budget surpluses fueled by a commodities boom. The government had already withdrawn 12.4 billion reais from the fund in 2012 to improve its fiscal results.
Before it's here, it's on the Bloomberg Terminal.
LEARN MORE