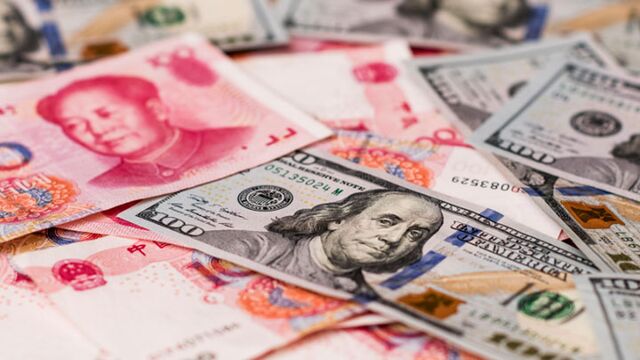 Policy makers in emerging markets can now breathe a sigh of relief: The worst of the capital outflows from their countries might be over now that the Federal Reserve has finally raised interest rates to end the era of near-zero borrowing costs. Some economies might even be able to bring money back, according to a working paper from the International Monetary Fund published this month.
Investors historically flee developing countries one quarter before a Fed liftoff as they anticipate the policy change, taking with them capital that's worth about 3.5 percent of the economy, IMF economist Swarnali Ahmed estimated. Ahmed looked at 21 emerging markets from 1982 to 2006, during five previous Fed initial rate increases.

Emerging-markets portfolio flows, as tracked by the Institute of International Finance, turned negative in July 2015. The third quarter of this year had the biggest outflows since 2008, and for the full-year 2015, portfolio inflows are also likely to be the weakest since 2008, according to the IIF, a Washington-based group representing global banks.



The MSCI Emerging Markets Index dropped 3.4 percent in the three months leading up to the Fed's Dec. 16 decision to end seven years of ultra-easy money. It jumped 1.4 percent, the most in about four weeks, on the day of the Fed announcement. 
There were some policies that helped emerging-market economies better withstand the ripple effects of a Fed rate increase, according to Ahmed's paper. One was to implement monetary policy based on their own economies, instead of simply following in the Fed's footsteps. Another was to narrow budget deficits or increase budget surpluses. The fewer restrictions the economies have on capital flows, the sooner they are likely to recover, the IMF researcher found.
Before it's here, it's on the Bloomberg Terminal.
LEARN MORE