pursuits
Sales of Existing U.S. Homes Slump on Delayed Contract Closings
By
Purchases drop to slowest annualized pace since April 2014

Industry rule change lengthened time it took buyers to close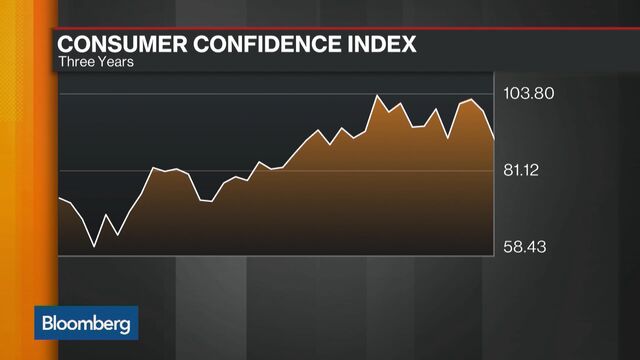 Sales of previously owned homes slumped in November to the lowest level since April of last year as a change in industry rules lengthened the amount of time it took buyers to close on a deal.
Closings on existing homes, which usually take place a month or two after a contract is signed, declined 10.5 percent to a 4.76 million annual rate after a revised 5.32 million pace in October, the National Association of Realtors said Tuesday. November sales were weaker than the most pessimistic forecast in a Bloomberg survey.
"November home sales without a doubt were heavily impacted by a new federal government rule regarding closing documents," Lawrence Yun, NAR chief economist, said in a news conference as the figures were released, adding that sales may rebound this month. "Buying interest is there, it's just that closings are not happening on a timely basis."
Housing has helped prop up growth this year, thanks to cheap borrowing costs and a labor market that's given Americans greater job security. Faster wage growth would help provide the next leg of support for residential real estate, especially by assisting first-time buyers who have found it difficult to save enough for a down payment.
Strong Fundamentals
"When you see a decline of this magnitude and you can't pinpoint the fundamentals, the culprit is primarily likely going to be this new regulation,'' said Ryan Sweet, a senior economist at Moody's Analytics Inc. in West Chester, Pennsylvania. "The underlying trend is improving. The tightening job market, modest acceleration in wage gains and very low interest rates are all positives for the housing market."
The Bloomberg survey median called for 5.35 million homes sold at an annual rate last month. Estimates for the pace of 76 economists ranged from 4.95 million to 5.5 million. October's rate was revised from a previously reported 5.36 million. The 10.5 percent drop was the biggest since July 2010.

The length of time it took buyers to close on a home purchase was 41 days in November, up from 36 days a year earlier. Yun attributes that to a change in regulation that consolidated the closing process and the introduction of new forms that are processed by lenders and title companies.
"As long as closing time frames don't rise even further, it's likely more sales will register to this month's total," Yun said.
Compared with a year earlier, purchases decreased 3.8 percent in November on a seasonally adjusted basis. Unadjusted, sales were unchanged.
Purchases of existing homes decreased in all of four regions in November from month earlier, led by a 15.4 percent plunge in the Midwest.
The number of existing properties on the market fell 3.3 percent to 2.04 million in November, the fewest since March, from a month earlier. At the current pace, it would take 5.1 months to sell those houses compared with 4.8 months at the end of October. The inventory of unsold homes was down from 2.08 million a year earlier.
The median time a home was on the market decreased last month to 54 days from 57 days in October.
In general, tight inventory levels have helped boost the values of homes on the market. The median price of an existing home rose 6.3 percent to $220,300 from November 2014.
First-time Buyers
Higher prices are leaving home purchases further out of reach for some first-time buyers. They accounted for 30 percent of all purchases, the report showed, compared to the 40 percent that is considered more typical.
"I'm concerned with prices rising much faster than people's income," Yun said.
U.S. home prices in October surpassed their 2007 peak, a Federal Housing Finance Agency index showed Tuesday. Prices increased 0.5 percent on a seasonally adjusted basis from September. The FHFA's monthly index is now 0.3 percent higher than the level reached in March 2007.
The housing market has posted steady if gradual progress over the course of the recovery, supported by accommodative Federal Reserve policy that has enabled low borrowing costs.
Residential investment expanded at an 8.2 percent annualized rate in the third quarter, helping the economy grow 2 percent, according to figures released Tuesday from the Commerce Department.
Now that the central bank has increased its benchmark interest rate for the first time since 2006, mortgage costs may head higher next year. Still, any advance is likely to be slow, as Fed officials have said that the economy will warrant tightening policy only gradually.
Before it's here, it's on the Bloomberg Terminal.
LEARN MORE