business
ExxonMobil and Sierra Club Agreed on Climate Policy—and Kept It Secret
A forgotten accord reached in 2009 may yet have relevance for the future of U.S. climate policy.
By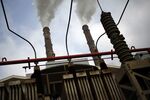 ExxonMobil and Sierra Club may be thought of as natural enemies, particularly when it comes to a question so tricky as how to address climate change. That's what two men named David thought, too, when they first met in 2008 to talk about a climate policy with very little support: a national tax on industrial carbon dioxide emissions. Secretly, however, they found that a common problem—the threat of unwieldy legislation—can for a time scramble the very idea of friends and enemies.
"Demonizing people is not a good idea," said David Bailey, who at the time managed climate policy for ExxonMobil in Washington. "I realized that people at the Sierra Club don't all have horns and a tail, and—I think—likewise."
His negotiating partner at the time, David Bookbinder, was the chief climate counsel for the Sierra Club. The two wonks, working for organizations that are typically locked in opposition, recognized a shared interest in finding an alternative direction for U.S. climate policy. It took nearly a year and more than a dozen meetings to come up with a short document that bridged a huge chasm. It turns out that America's biggest oil company and one of its most iconic environmental groups could collaborate. What they came up with has gone unacknowledged until now—and it could provide a path past an intractable impasse on climate policy.
Congress's first attempts to address climate change relied on the idea that markets and private enterprise can ratchet down greenhouse gas pollution faster, more efficiently, and more inexpensively than regulation. The first serious legislation, introduced in 2003 by Senator John McCain (R-Ariz.) and then-Senator Joseph Lieberman (D-Conn.), would have set a national limit on emissions that tightened them over time. It also would have allowed heavy emitters to sell their pollution permits if they didn't need them, or buy more permits from other companies if they exceeded their emissions quota. You might remember this proposal by its nickname: cap and trade. 
Despite the aura of inevitability around it in 2008, there were plenty of legitimate reasons not to like the cap-and-trade regime. Some businesses thought it overly complex, backed by a market-driven price for CO2 pollution permits that would prove too variable for careful planning. The complexity also scared off some environmentalists, particularly with the world undergoing a Wall Street-inflicted financial meltdown that began in the third quarter of 2008.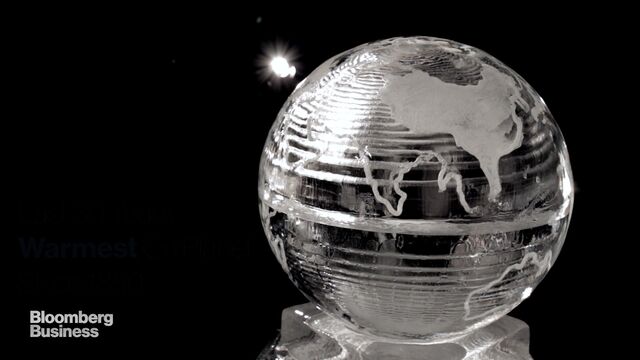 Bailey and Bookbinder, the oilman and the environmentalist, independently started casting about for unlikely allies for an alternative to the cap-and-trade juggernaut.
ExxonMobil had first disclosed potential business risk from climate legislation in its 2006 10-K report. In 2007, the company said that planners use a shadow carbon price internally to understand how a policy might affect its operations. Rex Tillerson, ExxonMobil's chief executive officer, publicly embraced a carbon tax in 2009, two weeks before President Obama's inauguration. Senior leadership at about that time had asked Bailey, a policy expert in the company's Washington office, to find other partners who were interested in promoting a carbon tax. An ExxonMobil spokesman, Scott Silvestri, confirmed the company's support for the effort.
At Sierra Club, meanwhile, Bookbinder was reaching out to a contact who had worked in President George W. Bush's Environmental Protection Agency. The former official connected the two men, and their teams met to see what they might have in common. ExxonMobil brought in the U.S. Climate Task Force, a policy group, to help run the meetings. Robert Shapiro, the task force's co-founder and a former Clinton administration official, committed the discussions to paper and drafted wording for an agreement.
The sticking points between them wouldn't surprise anyone. The science was settled, said Shapiro, and there were established solutions sitting on the shelf. The unknowns—then, as now—have to do with how much the U.S. should spend today to reduce the risk of global climate catastrophe years or decades in the future.
"This has always been about the politics of the distribution of the cost," Shapiro said. "You cannot get most societies, including ours, to agree to take on short-term costs in order to avoid long-term costs," he said. "War is the only example." Bailey, no longer with ExxonMobil today, put it even more bluntly: The national search for a practical climate policy felt like it was "going to be the food fight for the ages."
The solution, both sides agreed, was to propose a tax shift that should both cut climate pollution and minimize any present economic cost.

While the oilman, the environmentalist, and the economist tinkered in obscurity with the tax code, the cap-and-trade rollout began. Obama made emissions trading official White House policy. Big business and big nongovernmental organizations got behind it through an initiative called the U.S. Climate Action Partnership, which launched in 2007 and included BP, ConocoPhillips, and Royal Dutch Shell. The grunt work fell to the Democratic leadership in the House of Representatives, where then-representatives Henry Waxman (D-Calif.) and Ed Markey (D-Mass.) shepherded a 1,428-page bill through the House in June 2009.
A final document from the ExxonMobil-Sierra Club group, dated Sept. 8, 2009, set down guidelines conceived to help Congress write carbon tax legislation. The document was provided to Bloomberg by Bookbinder. 
The document—available here (PDF)—consists of 10 ideas that might shape a national carbon tax. A bill should set the U.S. on an emissions path that takes into account global climate-change risk and establishes an independent body to adjust the tax, when appropriate. Legislators should refund 90 percent of the tax to Americans, with the rest marked for research, technology deployment, and relief for coal communities.
The memo bears only the name of the U.S. Climate Task Force and a sole author, Robert Shapiro, who had been turning the discussions into carefully chosen words on the page. Neither ExxonMobil nor Sierra Club put their imprimatur on it. The group anticipated shopping the ideas around town, Bailey recalled, and didn't want either logo putting off would-be supporters.
The whole thing soon came to naught.
Despite success in the House, the fate of cap-and-trade was never more uncertain. Carl Pope was then executive director of Sierra Club and had greenlighted Bookbinder's participation in the talks. Within two weeks after Waxman-Markey passed, Pope sent a memo to staff concerned that the cap-and-trade strategy might not work. (Michael Bloomberg, founder of Bloomberg LP, which owns Bloomberg.com, works with the Sierra Club through his philanthropy; Pope is a Bloomberg View contributor and an adviser to Michael Bloomberg.) One option, which Pope brought to Capitol Hill in September 2009, was to break the bill into three pieces, with emissions-trading applying only to utilities—an idea with some public support. 
The principles drawn up by the ExxonMobil-Sierra Club group were finished by September 2009. By July 2010, the cap-and-trade legislation was dead—and so was the fledgling cooperation between the oil giant and the greens. Suddenly, there was no political need for a carbon tax bill or anything else climate-related. "Principles for a Carbon Tax" was never released.
David Bookbinder left Sierra Club in 2010, and David Bailey retired from ExxonMobil in 2012. Today, the two are co-founders of Element VI Consulting, which provides expertise on climate policy. Shapiro works at an economic advisory, Sonecon, which he founded in 2001.
With cap and trade on ice in Washington—regional programs exist in California and the Northeast—the oxygen fueling climate debates was sucked out of Capitol Hill as fast as air vacates a popped balloon. It has never returned.
"There might have been a window of opportunity," said John Coequyt, global climate policy director at Sierra Club. If Exxon is serious about climate change, he said, it should endorse a "100 percent clean, energy economy" and withdraw from such industry groups as the American Petroleum Institute.
The long-lost carbon-tax principles may still have some relevance. To the extent that Congress entertains climate policy—which is not much—guidelines produced together by industry and environmental activists may get the conversation rolling again. A new twist might even help revive the conversation.
Over the last seven years, the Obama administration has written rules that govern climate pollution, from tailpipes to smokestacks. Libertarian conservative groups such as the Niskanen Center and R Street have become vocal proponents of a carbon tax. Representative Kevin Cramer, a Republican from oil-rich North Dakota, recently proposed that Congress adopt a carbon tax to replace Obama's EPA regulation.
It's not clear how much longer so many prominent Republican Party officials can hold contrary positions on climate change. All but eight of 195 countries submitted their own climate plans to the UN before negotiators reached global agreement in Paris, a development many Republicans oppose. That leaves the party controlling Congress in a tiny group with the likes of North Korea, Syria, and Nicaragua.
In a physical sense, climate change is a more difficult problem to solve today than it would have been as recently as 2009. As long as the average global CO2 concentration keeps rising, so too does the long-term risk of catastrophic events.
"The fact that it didn't move forward is one of the greatest disappointments of my professional life," Shapiro said. "It was such a lost opportunity. I really think it could have changed the course of the debate."
Before it's here, it's on the Bloomberg Terminal.
LEARN MORE