Five Things Everyone Will Be Talking About Today
Christmas is not here yet
by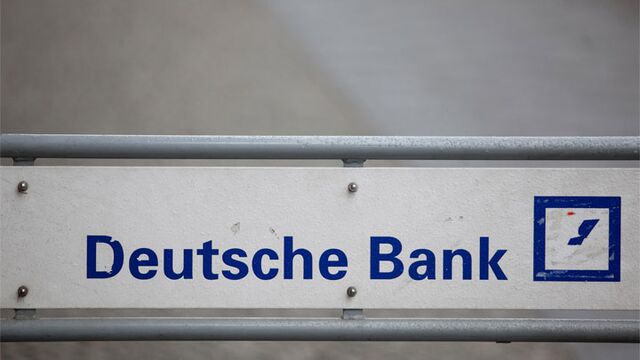 Deutsche Bank's tally of suspect Russia trades reaches $10 billion, China stimulus expectations lift equities and nobody recommends you buy 2015's best performing European stock. Here are some of the things people in markets are talking about today.
Deutsche Bank
Deutsche Bank AG has identified as much as $4 billion in suspicious transactions related to its Russian operations, in addition to $6 billion in so-called mirror trades it is examining. The bank, which announced in October that it was setting aside an extra $1.3 billion in liquidity reserves to cover suspected wrongdoing at the Russian unit, is currently reviewing its operations in high risk locations. 
China stimulus expectations
Stocks across Asia rose in thin trading as investors digested the latest stimulus signals from Chinese leaders. China's government said fiscal spending would be more "forceful" to combat slowing growth in the world's second-largest economy. Stocks in Europe have followed Asia's lead, while oil in London advanced for the first time in five days. Calm even returned to Spanish bond and equity markets this morning. If you're getting the impression it is quiet out there, you are right. 
Weather effects
The mild weather is having some odd effects on global energy markets at the moment. In Germany, home of the negative-yielding sovereign bond, it looks likely that power prices may turn negative for some time over the Christmas period. In the U.S., natural gas prices have plummeted but there is some light at the end of the tunnel as Europe is looking for new suppliers to reduce its reliance on Russian gas. The mild weather does at least mean there should be no delay in those Christmas presents arriving. 
Brazil 
Markets are not warming to Brazil's new finance minister, with the Ibovespa dropping and the real weakening past 4 per dollar, after Nelson Barbosa failed to provide a specific roadmap for restoring the country's fiscal health on a conference call. Meanwhile, the graft scandal that has rocked Petrobras may be in for a re-run at Eletrobras, Latin America's biggest electric utility, as $15 billion of investments are investigated.
Best performing stock
Europe's best performing stock in 2015 gained 1,391 percent so far this year. Fingerprint Cards AB, which is followed by just one analyst who doesn't recommend buying the shares, has something of a checkered past including a faked press release that inflated its stock and alleged insider trading by its former CEO. "If you put a lot of money into Fingerprint you should know that you could lose everything," said Albin Rannar of the Swedish Shareholders' Association, an independent organization working to protect private investors.
What we've been reading
This is what's caught our eye over the last 24 hours.
Want to receive this post, and more, into your inbox every morning? Sign up here
Before it's here, it's on the Bloomberg Terminal.
LEARN MORE