This CEO Has a Ph.D in Math. Carson Block Disputes His Numbers
by
Casino's Naouri has a history of winning corporate battles

Muddy Waters says Casino debt dangerously high; company denies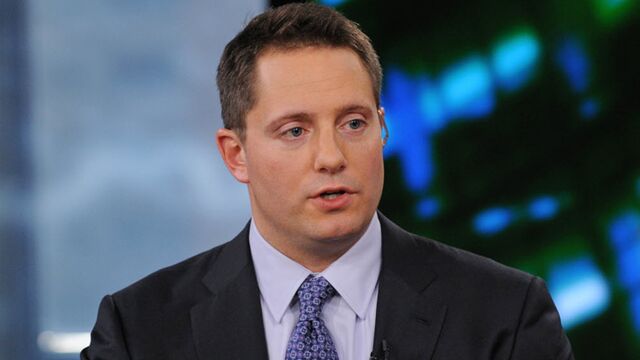 Brazilian billionaire Abilio Diniz learned not to tangle with Jean-Charles Naouri. Short-seller Carson Block may get the same lesson.
Block's Muddy Waters LLC says Casino Guichard-Perrachon SA, run by Naouri, is using "financial engineering" to mask a "sharply deteriorating core business" that includes a dangerously high debt burden. The announcement Thursday sent shares of the French supermarket operator down the most since 1999. Casino rejected the allegations as "misleading" and "grossly erroneous," called the company's financial footing "solid" and said legal action was a possibility.
In 2011, Diniz tried to undo an agreement to cede control of Pao de Acucar, Brazil's largest retailer, to Casino by instead proposing a merger with Carrefour SA. Naouri refused to back down and took over the target in 2012. He'll be just as determined this time, said Jean-Paul Gaillard, chief executive officer of Ethical Coffee, whose espresso capsules are sold by Casino.
"He's tough," Gaillard said. "He doesn't step into the limelight very often but when he does, he's very sharp and clear."
The clash throws the spotlight on an Algeria-born entrepreneur who is little known even inside France, although his pedigree includes the country's top schools. Naouri, 66, won national prizes for Latin and Greek at school at age 14, graduated from high school at 15 and earned a doctorate in mathematics in one year, facts noted not just in his own bio but in Muddy Waters's report on Casino. 
In addition to besting Diniz, he wrested a compromise from department-store magnate Philippe Houze over the valuation of a stake and fought off a 1997 hostile takeover attempt against Casino by making a counteroffer with the Guichard family and the grocer's management.
Naouri declined to comment.

Block, who founded Muddy Waters in 2010, said this month that European companies are ripe for shorting because of their indebtedness and a lack of shareholder scrutiny. His theme for 2016 is shorting "heavily financial engineered companies."
Casino shares are down about 6 percent since the start of last week as Block's report wiped out the 6.5 percent gain that followed the retailer's debt-cutting plan. The shares are down by more than 40 percent this year because of Brazil's recession and currency plunge. None of the 23 analysts who cover Casino has lowered ratings on the company since Block's announcement; two have raised theirs to buy from hold.
Leverage Questions
"Casino is set up like a highly levered hedge fund," Block said on Bloomberg Television last week. "When you really dig in and we dug in for a number of weeks, you find that there is a huge difference between what as a shareholder you own and what you owe."
Casino said Monday that it had enough liquidity to "comfortably" cover its debt payments, forecasting a strong rebound in profitability in France in the second half and an improvement in margins starting next year. Casino gets about 40 percent of its sales domestically.
Naouri graduated from the National School of Administration, France's equivalent of Harvard University, and also attended Harvard itself. As a civil servant in the late 1970s, he was chief of staff to Socialist minister Pierre Beregovoy and helped push through measures to ease currency controls and eliminate credit restrictions. In 1987, he left for Rothschild & Cie., serving as managing partner of the investment bank.
Economic Exposure
Since becoming Casino's largest shareholder in 1992, Naouri has expanded revenue five-fold. Sales are almost 50 billion euros ($54 billion) and the company employs more than 300,000 people from Sao Paulo to Saint-Etienne, where it's based. He became CEO in 2005.
Until recently, Casino's limited exposure to the faltering European economy shielded it from difficulties faced by larger rivals such as Carrefour SA and Tesco Plc. It's also benefited from demand for everything from groceries to flat-screen televisions in markets such as Colombia and Brazil, where Naouri expanded in the early 2000s via stakes in retailers including Almacenes Exito SA and Pao de Acucar (GPA).
Brazilian Recession
In the past few years, Casino has had to lower prices at its Geant superstores and Leader Price discount outlets in France amid intensifying competition, notably from Carrefour, which is staging a comeback under new management.
Naouri has demonstrated he is "a very talented financier," said Gildas Aitamer, an analyst at Planet Retail. "He played a balancing act very skillfully, optimizing the assets in order to finance further expansion while maintaining control over its different operations."
The CEO's financial acumen was on show again a few months ago, when Casino agreed to sell its Libertad supermarket chain in Argentina and half its stake in GPA to Exito, raising 1.7 billion euros and shifting debt outside France. Last week, Casino announced plans to sell assets in Vietnam, Thailand and Colombia to cut debt by a further 2 billion euros.
Suggesting Naouri is using complex accounting to inflate earnings is wrong, according to Bruno Monteyne, an analyst at Sanford C. Bernstein London.
Casino's "complexity and leverage are well understood," said Monteyne. "Muddy Waters's report breaks no new ground on Casino except for the CEO's grades in Latin and Greek 50 years ago."
Before it's here, it's on the Bloomberg Terminal.
LEARN MORE