Templeton's Hasenstab Says Global Deflation Fear Unwarranted
by
Expects U.S. Treasury yields to rise, euro and yen to fall

China is unlikely to suffer `hard landing,' fund manager says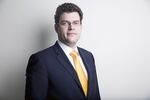 Concerns about global deflation are overblown and the growing U.S. economy will help bolster financial markets in 2016, according to Franklin Templeton Investments.
The fund manager, which had about $790 billion in assets at the end of November, sees Treasury yields climbing and expects U.S. growth of 2 percent to 3 percent next year, according to Michael Hasenstab, chief investment officer of the Templeton Global Macro team. He forecasts U.S. consumer price gains will return to the pace targeted by Federal Reserve policy makers as the effects of recent commodity-price moves dissipate.
"Fears of global deflation are unwarranted," Hasenstab said in an e-mailed statement Monday. "The belief that inflation has become structurally lower has made some investors complacent on taking interest-rate risk, in what we believe is a dangerous part of the yield cycle."
Continued Divergence
Plunging commodity prices have helped fuel worldwide concerns about deflation, with policy makers in Europe and Japan adding to stimulus measures this year even as the U.S. central bank announced its first interest-rate increase in almost a decade. Hasenstab expects that policy divergence to continue in the coming year with both the Bank of Japan and the European Central Bank ramping up so-called quantitative easing, while the Fed will tighten again following its initial move last week.
The 10-year Treasury yield was at 2.21 percent as of 6 a.m. on Monday in London, having climbed from a low of 1.90 percent on Oct. 2, according to Bloomberg Bond Trader data. Futures contracts indicate that there will be at least one increase in the Fed's benchmark rate in the coming year, according to data compiled by Bloomberg.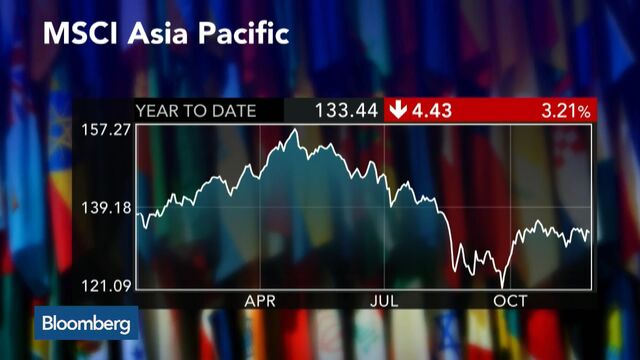 The Fed's preferred inflation gauge is running at 0.2 percent and last exceeded the central bank's target level of 2 percent in April 2012.
Fundamentally Undervalued
China, the world's second-largest economy, is not likely to suffer a "hard landing" and the recent moderation in growth there is "an inevitable normalization," according to Franklin Templeton.
In foreign-exchange markets, there should be continued declines in the euro and the yen, while some emerging-market currencies are "fundamentally undervalued," Hasenstab said.
"We selectively added to our strongest convictions in emerging markets during the recent periods of volatility," he said. "Apprehensions about risks in places like Mexico, South Korea and Malaysia are likely to abate as these countries prove their resilience to Fed rate hikes."
Before it's here, it's on the Bloomberg Terminal.
LEARN MORE