Five Things Everyone Will Be Talking About Today
Get your week started here
by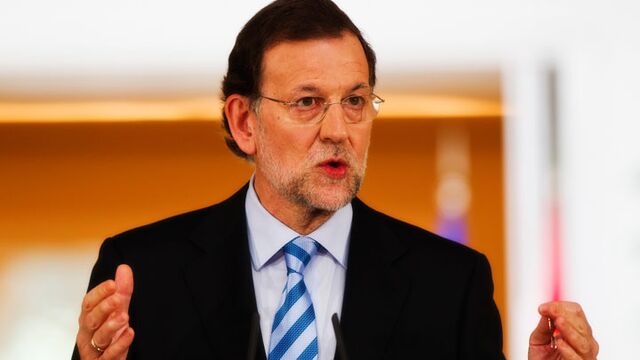 The Spanish election results in uncertainty, oil is still falling and everyone seems to agree on 2016's best bond trade. Here are some of the things people in markets are talking about today.
Spanish election turmoil
No clear winner emerged from yesterday's Spanish government election. Current prime minister Mariano Rajoy, as leader of the largest party following the vote, will get the first chance to form a government, but with insufficient seats to form a majority (even under a coalition with fourth-place Ciudadanos), it is likely that negotiations on a new government will be difficult. The left-wing Podemos party turned in a very strong showing. If no new government is possible, then a new election will be needed. Spanish government bonds fell in trading this morning, pushing the 10-year yield to the highest in five weeks while the IBEX 35 Index dropped 1.9 percent.
Brent crude lowest since 2004
Brent crude slumped to the lowest level since 2004 with futures for February settlement on the London-based ICE Futures Europe exchange falling as low as $36.05 a barrel before trading at $36.43 at 10:52 a.m. London time. The drop comes as crude production in Russia reaches its fastest pace since the fall of the Soviet Union. The continuing oil rout has caught speculators off-guard as they cut short positions in the commodity ahead of the latest drop in prices. Things are so dire, oil ministers are starting to point to the 'strong fundamentals' that will lift prices. Meanwhile, Azerbaijan's currency, the manat, is plunging after the oil exporter removed its peg against the U.S. dollar.
Trade agreement
With the year almost over, investors are looking for the best trades of 2016 and luckily for them, there seems to be broad agreement on where bond funds need to be in the next 12 months. BlackRock Inc., Pacific Investment Management Co. and Prudential Financial Inc. all say debt from Europe's less-creditworthy borrowers such as Portugal, Italy and Greece is poised to excel once again as the European Central Bank extends its quantitative easing program. 
China interest rates
China's leaders intend make monetary policy more "flexible," according to a statement from a meeting of top economic policymakers as the government prepares more stimulus to support its flagging economy. In what may be a major shift at the People's Bank of China, the central bank has been surveying the country's lenders on the possibility of removing its benchmark deposit and lending rates. Policymakers have been moving toward creating what the central bank calls an interest-rate corridor to guide borrowing costs after policymakers scrapped a deposit-rate ceiling in October. Shares on the Shanghai Composite Index added 1.8 percent to close at a three-week high.
The enduring bull market
Last week during her press conference, Janet Yellen said that economic expansions don't die of old age. That appears to be true for bull markets as well. The current stock market rally, which started in March 2009 is on the verge of surpassing the bull market that started in June 1949. Still it has a long way to go before it can match the bull market that started in October 1990. Over the past 88 years, the average bull market has lasted 57 months.
What we've been reading
This is what's caught our eye over the weekend.
Want to receive this post, and more, into your inbox every morning? Sign up here
Before it's here, it's on the Bloomberg Terminal.
LEARN MORE