Odd Lots: How One Woman Tried To Warn Everyone About The Housing Crash
One of the most influential finance bloggers, remembered.
by and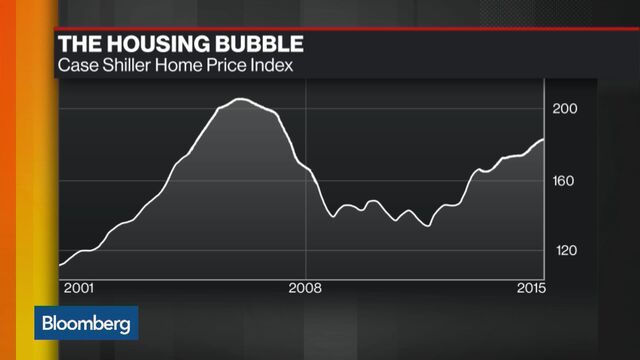 The release of the film The Big Short has sparked renewed interest in the origins of the U.S. financial crisis and, of course, the people who saw it coming long before everything collapsed. 
The movie, and the book on which it is based, focus on prescient hedge fund managers such as John Paulson, Steve Eisman and Michael Burry—who not only called the housing crash but came up with clever ways of profiting from the decline in home values. It wasn't just a handful of smart Wall Streeters, however, who foresaw the housing bubble and ensuing crisis, and it wasn't just men.
In the middle of the last decade, a blog called Calculated Risk became a must-read for its obsessive coverage of the economy and its warnings about the overheating housing market. During the 2006-08 period, Calculated Risk had two authors: One was the blog's founder, Bill McBride, and the other was "Tanta," a pseudonymous mortgage industry professional who was trying to blow the whistle on the problems she saw emanating from her industry.
Tanta's posts, which were extraordinarily detailed, good humored, and prescient, became must-reads for a host of bloggers, traditional journalists, and Wall Street professionals trying to get a handle on the crisis. Sadly, the world found out her name only in December 2008, when she died of cancer. But her influence remained enormous. And the world was fortunate that in the final two years of her life, she produced such an extraordinary wealth of information detailing exactly how the mortgage industry worked and produced the mess that was the housing bubble. 
In the latest edition of Odd Lots, we spoke with Bill McBride, who still writes Calculated Risk, about her work. 
Subscribe to the Bloomberg Odd Lots podcast (Pocket Casts) 
Subscribe to the Bloomberg Odd Lots podcast (iTunes)
Before it's here, it's on the Bloomberg Terminal.
LEARN MORE