Lawyer Accused With Shkreli Allowed to Travel to Mexico
by
Attorney Greebel granted permission for family trip to Cancun

Greebel is accused of helping Shkreli conceal fraud schemes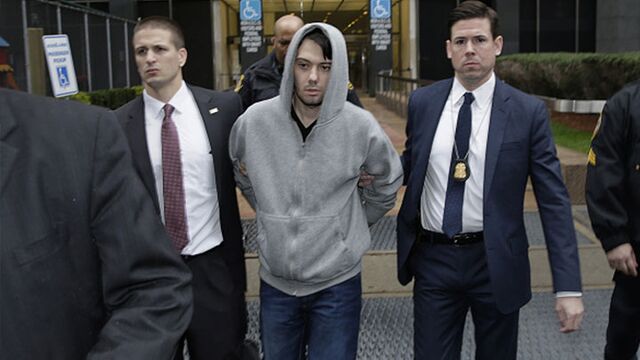 Even a federal indictment won't get in the way of lawyer Evan Greebel's holiday vacation.
Greebel, indicted last week on federal charges that he helped Martin Shkreli defraud investors, won a judge's permission on Monday to travel to Cancun, Mexico, with his family for a long-planned getaway.
U.S. District Judge Kiyo Matsumoto in Brooklyn, New York, ordered Greebel to return his passport to authorities by Jan. 4. Greebel is free on $1 million bail.
In a letter filed Monday, Greebel's defense lawyer Jonathan Sack asked that the trip be permitted to "preserve as great a sense of normalcy as possible for his young children."
Greebel, now a partner with Kaye Scholer LLP and formerly with Katten Muchin Rosenman LLP, was arrested as his home in Scarsdale, New York, in the early morning of Dec. 17. Shkreli was arrested in Manhattan the same day.
Greebel, 42, is accused of helping Shkreli hide millions of dollars worth of unapproved distributions of assets from one of Shkreli's companies, Retrophin Inc., in order to pay off investors who lost money in hedge funds the biotech executive also founded. Both men have pleaded not guilty.
Shkreli, 32, has been dubbed the "most hated man in America" and a "poster boy" for greed for raising the price of a life-saving drug more than 55-fold while at another company, Turing Pharmaceuticals. Shkreli stepped down from his post as CEO at that firm a day after his arrest. On Monday, KaloBios Pharmaceuticals Inc. said it fired Shkreli, who was also its CEO.
The case is U.S. v. Shkreli, 1:15-cr-637, U.S. District Court, Eastern District of New York (Brooklyn).


Before it's here, it's on the Bloomberg Terminal.
LEARN MORE