Weakened Rajoy Heads Into Difficult Talks Over Spanish Coalition
by and
Socialist leader Sanchez says `new political era is beginning'

Anti-austerity Podemos places third with Ciudadanos fourth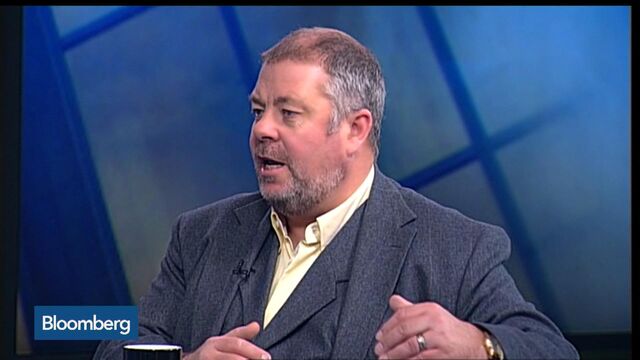 Spain entered uncharted political territory after Prime Minister Mariano Rajoy lost his majority in an inconclusive election that saw voters shift allegiance to new groups at the expense of the two main parties.
Rajoy's People's Party lost a third of its lawmakers even as it beat out the Socialists to take the most votes and earn the first shot at forging a government. With Spanish voters rewarding newcomers from anti-austerity Podemos and the liberal Ciudadanos party, who between them took 109 seats in the 350-member parliament, no clear governing majority emerged from Sunday's ballot.

"The field is really open," said Pablo Simon, a political science professor at Carlos III University in Madrid. "We are heading for very long negotiations since the two blocs are virtually tied."
Spain joined a global backlash against establishment politics as voters opted to challenge a two-party system that has seen the PP and the Socialists alternate in power for the past 33 years. The splintering of political sentiment leaves no one party in a position to govern, risking instability and a market backlash.

Spain's benchmark equity index, the Ibex 35, tumbled 2.7 percent at the open in Madrid, while the yield on the country's 10-year government bonds jumped 17 basis points to 1.9 percent.
Under Spanish law, the new parliament must be called by Jan. 13, after which lawmakers have two months to elect a government. If they fail, the acting prime minister has to call a new election.
The coalition talks will be difficult "given the animosity between the parties," Vincenzo Scarpetta, a London-based policy analyst at Open Europe, said in an e-mail. "At best, Spain will end up with a weak government. At worst, Spaniards might have to head to the polls again soon."
Spanish Socialist leader Pedro Sanchez, in an address to party supporters late on Sunday, congratulated Rajoy and his party "for being the first political force in Spain," and said they'd earned the first chance at trying to form a government. At the same time, he stressed that voters had made clear their desire for change.

"Spain wants the left," Sanchez said. "The Spanish people have said something else clear: That a new political era is beginning in Spain."
Ciudadanos leader Albert Rivera said the best solution would be for Rajoy to seek to form a minority government and his party would abstain in a vote to allow that to happen. In an interview with Onda Cero radio he called on Sanchez to say if he would also abstain or seek to form a coalition that Ciudadanos would not support.
"It's a new political stage with new rules and more actors," he told Onda Cero Monday. "Right now the most reasonable thing would be for Mr Rajoy to try to form a government and take forward the legislature as a minority."
In the aftermath of the financial crisis and a raft of corruption allegations against the establishment parties, Podemos and Ciudadanos emerged to challenge their hegemony, mirroring the disruption of traditional politics in many western democracies, from Donald Trump and Bernie Sanders in the U.S. to Alexis Tsipras in Greece and France's Marine Le Pen.
The result in Spain suggests the only party able to form a majority with Rajoy would be his historic rivals, the Socialists -- but a senior Socialist Party member ruled out a so-called grand coalition on Sunday. The PP and Ciudadanos together are 13 seats short of the 176 seats needed for a majority. The Socialists, Podemos and another anti-austerity platform, Unidad Popular, fell 15 seats short, though they might yet attract extra support from nationalist groups.
"The only way to a stable situation would be a grand coalition in the German style," Jose Ramon Pin, professor of public administration at the Barcelona-based IESE business school, said in an interview. "But it's hard to see that happening."
Before it's here, it's on the Bloomberg Terminal.
LEARN MORE