Siberian Surprise: Russian Oil Patch Just Keeps Pumping
by
Record output seen in 2015 despite sanctions, low oil price

Oldest fields and newest combine to deliver steady gains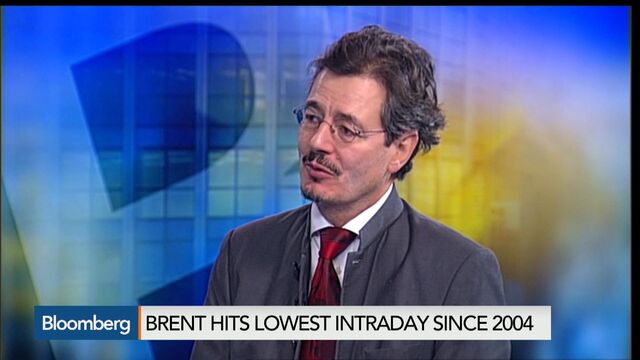 In the fight for market share among the world's oil producers this year, Russia wasn't supposed to be a contender.
But the world's No. 3 producer has been pumping at the fastest pace since the collapse of the Soviet Union, adding to the flood on an already-swamped market and helping push prices to the lowest levels since 2004.
Russia's unexpected oil bounty this year is the result not of a new Kremlin campaign but of dozens of modest productivity improvements across the sprawling sector. Even pressured by plunging prices, as well as U.S. and European Union sanctions that cut access to much foreign financing and technology, Russian companies have managed to squeeze more crude out of some of the country's oldest fields. They have also brought new projects on line, offsetting steady declines in its core producing region of West Siberia.
With a rise of 0.5 percent in the first nine months of 2015, Russia hasn't boosted production as much as its larger rivals, the U.S. (up 1.3 percent) and Saudi Arabia (up 5.8 percent), according to Citigroup Inc. But having ignored OPEC's calls earlier this year to join efforts to support prices by pumping less, Russia is keeping up with the cartel.

"I know of no one who had predicted that Russian production would rise in 2015, let alone to new record levels," said Edward Morse, Citigroup's global head of commodities research. As recently as April, not even the Russian government thought 2015 would break the record.
Bashneft's Boom
But Mikhail Stavskiy said he wasn't surprised.
A veteran of the oil fields of Siberia who's now head of upstream at Bashneft PJSC, he said his engineers have managed to find more oil in some of the fields where he worked summers as a student in the early 1980s. Bashneft, with some of the oldest reserves in Russia, has been the biggest single contributor to increased crude output this year, thanks largely to low-cost efforts to squeeze more oil out of regions that have been in production for decades. The results have helped make Bashneft's shares among the best performers on Russia's stock market in the last 12 months.
---
The Numbers Behind Russia's Oil Resilience

OPEC has been putting a squeeze on rival oil producers by refusing to cut production to curb a global oversupply. Russia has no intention of succumbing to the pressure.
---
The other big boosts to Russian production this year have come from a few mid-sized new fields like those of Severenergia in the Arctic Yamal region. Co-owners Novatek OJSC and Gazpromneft PJSC invested in the $9.2 billion project back when oil prices were high. With most of the capital already committed, operating costs now are relatively low and output of gas condensate, a light and especially valuable form of crude, is up fivefold this year.
One side effect of falling oil prices -- the 52 percent plunge in the ruble over the last two years -- has helped Russian oil producers, chopping their costs in dollar terms since 80 percent to 90 percent of their spending comes in rubles.
Brent crude declined as much as 2.3 percent on Monday to $36.05 a barrel, the lowest since mid-2004 as the supply glut and battle for markets continues.
"I don't know what the oil price would have to fall to for things to change dramatically," Stavskiy said. "We've been through $9 a barrel and production continued, so if something like that happens, we know what to do."
Sustainability Doubts
To be sure, few in the industry expect Russia to be able to sustain the current performance for more than a few years. Tax hikes and lack of financing have cut deeply into exploration drilling, which is down 21 percent this year, and handicap the larger new projects that are needed to replace the country's older fields as they run dry.
"There is, however, only so far such efficiency gains can go and we are probably near the peak of output today," said Chris Weafer, a partner at consultants Macro Advisory.
In some parts of the Russian oil patch, low prices are already causing pain. At $40 a barrel, "half of our fields could be stopped. Heavy oil, low horizons, mature horizons are all unprofitable at a price of $40-45. We are waiting for better times," Russneft OJSC Board Chairman Mikhail Gutseriev said in an interview on state television early this month.
Relatively high taxes on oil have actually sheltered the industry from much of the impact of the drop in prices. On crude exports, the government takes nearly everything above $30-$40 a barrel, so companies don't feel much impact until prices fall below that.
Stavskiy's Bashneft also benefited from some special tax breaks for older fields, although he said the savings weren't decisive for the company's investment choices.
"We're up 3 percent since the beginning of the year at our mature fields in Bashkiria, the oldest of which has been in production for 83 years and already produced 1.7 billion tons (12.5 billion barrels) of oil," Stavskiy said.
Soviet Legacy
Bashneft and other Russian companies working fields in the Volga River basin -- some of the first to be discovered in Russia early in the last century -- are benefiting from Soviet inefficiency, he said. "In Soviet times, the idea was: whatever we don't produce will be left for our children."
As a result, many old fields still have plenty of untouched oil. Bashneft, working with Schlumberger Ltd., set up a high-tech geology center in its headquarters near the fields, allowing engineers to model deposits in real time and drillers to target where the remaining oil is.
That's allowed Bashneft to increase production at new wells by as much as 20 times compared with past efforts, Stavskiy said. Custom-designed pumps -- made locally and thus not affected by sanctions -- help draw oil out of narrow holes, he added.
Every month, the company ranks potential drilling and other projects by the minimum oil price needed to make them profitable. Only the above-water ones make the grade, a kind of flexibility and discipline typically associated with western companies.
More Drilling
Across the industry, companies have boosted production drilling to increase output. While the country's biggest West Siberian fields are showing declines, smaller new projects have more than offset them this year.
Gainers include Irkutsk Oil Co. in Siberia and Exxon Mobil Corp.-led Sakhalin-1 in the Sea of Okhotsk. 
In the Arctic, Novatek started production at the Yarudeyskoye oil field this month. The field will "rapidly reach" planned output of about 70,000 barrels a day, the company said early this month.
Though only about 0.7 percent of total Russian oil output, that gain is likely to be enough to keep the record pace going, said Alexander Nazarov, an oil and gas analyst at Gazprombank.
"We may finish the year with another high," he said.
Before it's here, it's on the Bloomberg Terminal.
LEARN MORE