Gasoline Falls Below $2 a Gallon for First Time in 6 Years
By and
U.S. average retail price falls to $1.999 a gallon: GasBuddy

WTI crude slips to lowest level since 2009 after OPEC decision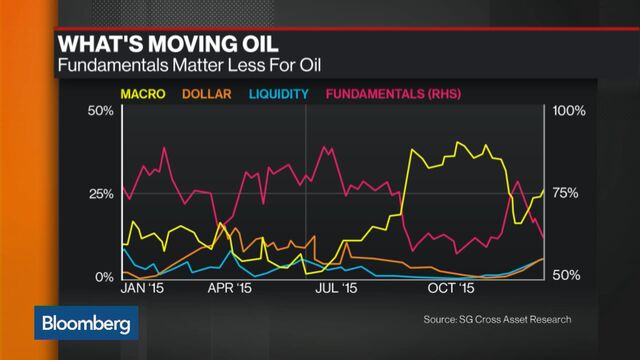 Just as Americans start to hit the road for the holidays, the average price of gasoline at the pump has dropped below $2 a gallon for the first time in more than six years as global oil supply continues to surge.
The average pump price fell to $1.999 a gallon at about 4 p.m. New York time on Saturday, according to data from GasBuddy Organization, a price tracker based in Gaithersburg, Maryland. That compares with an average price of $2.11 a month ago and $2.44 one year ago.

Low oil prices tied to overproduction and to lower seasonal demand are "the main catalyst" for the decline, said Patrick DeHaan, a senior petroleum analyst at GasBuddy, in a phone interview. "America is the world's largest oil consumer, and in the winter months demand is reduced," he said.
Consumers are benefiting from a 68 percent drop in West Texas Intermediate crude over the past 18 months. That has boosted refiners' profit margins, encouraging them to produce record amounts of fuel. Prices are poised to remain depressed into next year after the Organization of Petroleum Exporting Countries refused to limit its output. WTI dropped to $34.73 a barrel on Friday, the lowest since February 2009.
The average price of regular gasoline fell 4.02 cents to $2.062 a gallon on Dec. 18 from Dec. 4, the lowest since April 24, 2009, Trilby Lundberg, president of Lundberg Survey Inc., said Sunday. Her survey gives greater weight to prices in higher-consuming states such as California than lower-consuming areas such as Montana, she said.
Prices may drop "a couple of more pennies" if crude prices stay where they are, Lundberg said.
Increased Production
U.S. refineries produced 9.83 million barrels a day of the motor fuel in November, 2.3 percent higher than a year earlier, the American Petroleum Institute said Thursday.
Americans have saved about $100 billion on fuel this year, which comes to more than $350 a person, according to Michael Green, a spokesman in Washington for AAA. The drop in gasoline prices has coincided with an increase in demand, which is this highest for this time of year since 2007, Energy Information Administration data show.
"It's been a long time since we've seen a combination of low prices at the pump and a healthy economy," DeHaan observed. "The last time that occurred was back in 2005."