New VW Claims Chief's Prompt Settlement Goal Runs Into Lawyers
by
Ken Feinberg hired by VW to help avoid `protracted' litigation

Volkswagen faces 500-plus suits over emissions-cheating cars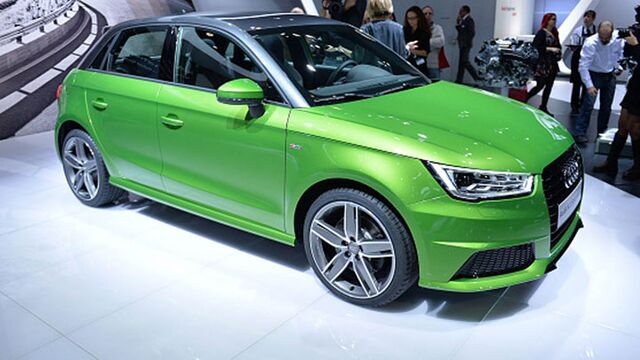 Volkswagen AG's new settlement master will have to steer around a squadron of lawyers to fulfill his mission of providing "prompt relief" to the owners of diesel-engine cars rigged to cheat emissions tests.
Ken Feinberg said he was hired by the automaker to help it avoid protracted litigation by setting up a quick and easy process for compensating consumers whose cars are worth less because they they illegally spew pollutants. The catch is that owners who accept offers would be blocked from suing.
Volkswagen is facing more than 500 lawsuits by consumers, including proposed class actions, alleging economic losses tied to the emissions scandal. The lawsuits, filed on behalf of consumers in all 50 states, were combined before one judge in San Francisco federal court last week.
The claims program won't stop the lawsuits, said plaintiffs' attorney Steve Berman, who filed the first such suit in September. "How could it possibly protect consumers when it's not part of a court-supervised process?" he said.
A similar claims process following the 2010 BP Plc oil spill, also administered by Feinberg, didn't stop litigation, said plaintiffs' attorney Joe Rice. The plaintiffs who didn't accept the earlier offers wound up receiving higher settlements through lawsuits, he said.
'Showed' BP
"We showed in BP that if you stand up for your legal rights, you get substantially more than what Feinberg will offer," said Rice, who was a lead negotiator for plaintiffs in an $11.8 billion settlement with the London-based oil company.
The VW program under Feinberg's stewardship should lead to earlier resolution of claims and may limit the litigation, said Erik Gordon, a University of Michigan law professor.
"They're certainly going to thin out the claims," Gordon said. " A lot of potential claimants will say, 'Why should I go through a class action"' and pay part of their settlements in fees to lawyers, he said.
Michael Horn, chief executive officer of Volkswagen Group of America, said Thursday in a statement announcing Feinberg's hiring that he "will help to guide us as we move forward to make things right with our customers.''
Immediate Start
Feinberg will "commence work immediately designing an independent claims process that will meet claimants' needs," according to the statement. He has also handled the General Motors Co. ignition-switch settlement fund, as well as compensation for victims of the Sept. 11, 2001, terrorist attacks.
The claims program is "separate and apart" from the regulatory process, Feinberg told reporters Thursday. He will consult with the U.S. Environmental Protection Agency and the California Air Resources Board in developing the claims program, the company said.
Feinberg said he will develop a claims protocol to determine who's eligible and potential remedies, including possible buy-backs of vehicles. The program covers about 500,000 private vehicle owners. Volkswagen hasn't indicated how much money will be set aside to pay claims, he said.
11 Million Vehicles
The consumer lawsuits were set off by the EPA's Sept. 18 announcement that Volkswagen used deceptive software to make some vehicles with diesel engines appear as if they met emissions standards. The cheating software was installed in about 11 million vehicles worldwide, including 482,000 vehicles sold in the U.S.
The lawsuits allege varying claims, including consumer fraud, violations of civil racketeering laws and breach of contract. The consumers are seeking returns of premiums paid for the vehicles, compensation for diminished value and possible return of purchase price, minus depreciation.
Within hours of the EPA announcement, lawyers began filing suits as class actions on behalf of all U.S. vehicle owners alleging violations of state consumer laws. Following reports of additional questionable emissions software in about 85,000 VW, Audi and Porsche cars with 3.0-liter diesel engines in the U.S., additional suits were filed for consumers owning those vehicles.
The claims program will cover the Audi and Porsche vehicles as well as the earlier group, the company said.
The cost of buying back the vehicles would exceed $9.4 billion, according to Bloomberg Intelligence.
Volkswagen submitted its recall plan for the diesel vehicles to California regulators and federal counterparts on Nov. 20. The state's Air Resources Board is reviewing the proposal and has until Dec. 22 to respond. Details of the proposed remedy haven't been disclosed.
In a letter Thursday, Air Resources Board Chairwoman Mary Nichols was urged by Tesla Motors Inc. Chief Executive Officer Elon Musk and Sierra Club Executive Director Michael Brune to direct Volkswagen to "greatly accelerate its roll out of zero emission vehicles" instead of fixing its over-polluting diesel models.
The case is In Re: Volkswagen "Clean Diesel" Marketing, Sales Practices and Products Liability Litigation, MDL 2672, U.S. District Court, Northern District of California (San Francisco).
Before it's here, it's on the Bloomberg Terminal.
LEARN MORE