Humans Claim Win Over Robots as BOJ's Late Decision Roils Market
by , , and
Algorithms can be bad at interpreting fundamentals: Pianfetti

Topix rose 2.7%, then fell 1.9%; yen surged most in a month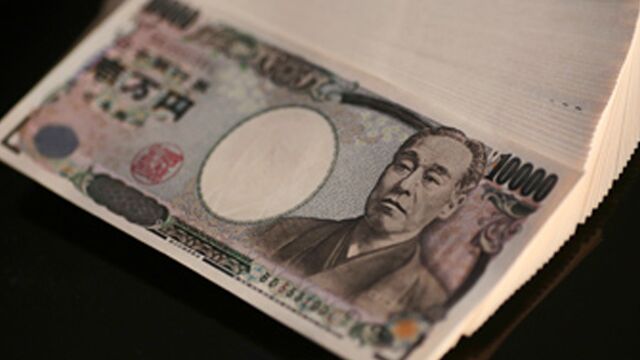 With every passing minute, traders became more and more anxious. No one was expecting the Bank of Japan to expand its unprecedented monetary easing, so why was it taking so long for it to announce its monetary policy decision?
Then the news hit the tape: the central bank was going to extend the duration of the bonds it buys and start a new exchange-traded-fund purchase program. The Topix index jumped as much as 2 percent and the yen plunged 0.8 percent against the dollar, its steepest intraday slide in more than a month. In minutes those moves evaporated and reversed. Why?
Investors digested the impact of the BOJ's actions, and asked: Is that it? The enhancements to asset purchases were judged to offer very little in the way of extra stimulus. Some also said the moves showed human traders won over algorithm-based robots, saying the computers had been set up to react to any mention of expansion.
"Don't get me wrong, algos can help move quickly on headlines, but they're sometimes bad at interpreting fundamental facts," said Simon Pianfetti, a senior manager at the market solutions department at SMBC Trust Bank Ltd. in Tokyo. "I waited until the market calmed down. As soon as the details were clear, the market retraced quite a lot."

Indeed, within minutes of the initial moves, everything reversed. The Topix started tumbling, reversing a gain of as much as 2 percent to end the day down 1.8 percent. The yen rose as much as 0.7 percent against the dollar and strengthened versus all 16 major peers while bonds rallied hard to send 10-year yields to the lowest since January.
"It was a shock. My reaction was like 'What? Now!?'," said Ayako Sera, a Tokyo-based market strategist at Sumitomo Mitsui Trust Bank Ltd., which has $453 billion under management. "At first it seemed like the BOJ were taking another step in their easing program, but when you look at what's inside that, it's nothing much."
The timing of the BOJ's announcement matters. On days when the central bank announces new measures following two-day meetings, the news comes out on average 37 minutes later than when there is no change, an analysis by Bloomberg of BOJ decisions since 2010 shows. Today's wait was the longest for a two-day event under Kuroda since April 4, 2013, when his original easing program was unveiled. A meeting on Oct. 7, 2014 also ran longer, but it was delayed after Kuroda was summoned to parliament.
"With the BOJ decision taking longer this time, investors were buying on hope," said Hiroaki Hiwada, a Tokyo-based strategist at Toyo Securities Co. "Then they realized that it's not actually a big deal."

The details showed the BOJ adjusted its bond buying to focus on longer-dated securities, so it will purchase a maximum of 3 trillion yen of notes debt maturing in 10 years or more, rather than the 2 trillion yen cap for this month. And they were only going to add another 300 billion yen to ETF purchases, and that's just to offset the negative impact for when the central bank starts selling some stocks it owns in April.
"300 billion of ETFs is a small amount," said Yoshihiro Ito, chief strategist at Okasan Online Securities Co. said. "It's nowhere near the initial introduction of the QQE. In the end, it's not the sort of extra buying that the market had hoped for, and I don't rate it highly either."
It wouldn't be the first time human traders were able to capitalize on the mistakes of computers. When a false report of explosions at the White House instantly wiped more than $136 billion off the value of U.S. stocks in April 2013, analysts blamed the plunge on programs that base trading decisions on news headlines. The Standard & Poor's 500 Index recovered its losses within three minutes as investors determined the report, from a hacked Twitter account of the Associated Press, was incorrect.
"The wording about 'establishing a new program for purchases of exchange-traded funds' is extremely misleading," said Daisaku Ueno, the chief currency strategist at Mitsubishi UFJ Morgan Stanley Securities in Tokyo. "As people started to realize that only the details had been tweaked, and the total package was unchanged, the yen weakness rapidly reversed."
Before it's here, it's on the Bloomberg Terminal.
LEARN MORE