markets
Goldman Sachs: 21 of the World's Most Interesting Charts
By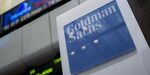 The latest edition of Goldman Sachs' "Fortnightly Thoughts," note is an extravaganza showing what they deem to be the 100 most important charts in the world. 
"Our passion for charts is undimmed and we're excited about the swathe we have in here, including heat maps, flow charts and our 'Now and Then' table showing just how much has changed in the last five years: iron ore down 77%, global smartphone penetration up to 75% from 19%, 89% more robots sold pa, cost of sequencing a genome down 97% and total global market capitalisation up 21%."
Here are some of the most interesting from the presentation:
China
First, foreign firms love having Chinese workers.  

But alas, China might have been too late in getting rid of its one child policy. 

You know how wage growth always seems to come up when talking about the Federal Reserve and inflation? Well, when looking at global wages, we're going to need some help from China. 

Capital Expenditures
With many companies abundant with cash, the question of "how are they going to spend it" has continued to come up. While buybacks and dividends have certainly risen, capital expenditures are another way firms could put their excess funds to use. 
Pointing towards the downside, energy has been a large component of capex in the past, and with oil prices around $35 a barrel, these firms aren't the ones ripe with cash. 


Although, the silver lining could come in the average age of U.S. infrastructure. 

And much like wage growth, Capex is going to depend a lot on China as well. 

Tech and Unicorns
While there are loads of billion-dollar startups in the software and internet sectors, education and energy are still a relatively small portion of that space. 

While unicorns are talked about more and more these days, they are not a new phenomenon. 

The United States continues to dominate the venture capital market. Europe comes in second with a mere 10 percent of the investments the U.S. has made. 

Many countries have continued to see an increase in positive feelings towards entrepreneurship.

Immigration continues to be a big factor in the U.S., and in Silicon Valley in particular. 

Did you do most of your Black Friday shopping online or at the mall this year? This chart says that you've probably shifted a lot of your retail shopping to the web, whether you're in the U.S., China, or the U.K.. 

Taking a look at the largest companies in 2005 and comparing it to the largest firms in 2015 shows how important tech has become in the economy. 

Lastly, people aren't just shopping online, they're watching videos as well. Here's a look at the top-earning YouTube channels, with a toy review channel and Taylor Swift's VEVO account earning the most and garnering more than 250 million views per month. 

Health and food
First, inflation is going to depend a lot on the cost of both food and healthcare. 

People are eating less food these days, with the average number of calories eaten by the average 20-29 year-old male falling from 2,900 in 2002 to about 2,750 in 2012. 

More people are also running long distances. 

While young people in the U.K. are spending less on dining out, the older generations are spending more than they did in 2001. 

Before it's here, it's on the Bloomberg Terminal.
LEARN MORE